Killer Combination: Facebook Ads And Chatbots
Facebook, a social network that currently has amassed more than 2 billion users, creates excellent possibilities for advertising. Companies and business have been using Facebook to advertise their services or products for a long time now. But there is a new feature that makes it all much more interesting for marketers and business owners.
Today's modern world presents itself with a challenge to create an advertisement that would be both efficient and successful. Websites, blogs, social media, and networks prove to be overwhelming for many people due to their sheer amount of unnecessary information they contain. Here is where Facebook can help you out.
Instead of linking an ad from a news feed to another website, now FB Messenger is a destination point for ads. This Facebook feature gives users the opportunity to communicate instantly with your business by clicking only on your ad.
In the modern world, a business deals with an unfathomable number of user requests and this can prove to be challenging to the business and not to mention, time consuming. The most beneficial solution to this issue would be the implementation of chatbots.
Chatbots are computer programs which have the ability to take on conversations with people by using artificial intelligence. These programs are usually created to simulate how a person would behave as a conversational partner.
So, how do Facebook ads work together with chatbots and what does it bring to the table?
It's quite simple, by creating targeted advertising on Facebook a user would then come across your ad. If interested, they would proceed by clicking on the button with CTA where it would redirect the user straight into Messenger.
From there, a messaging thread with a chatbot would start automatically. When a user is redirected to Messenger, a chatbot immediately reaches out to a new lead. By instantly getting in touch with the user, a chatbot tremendously increases your chances of closing a deal. Since it is obvious that people love when they have instant undivided attention from a company which makes them feel special.
A bot communicates with users, providing them with the necessary information and understands individuals' needs to offer the best matching solutions.
At the same time, a chatbot qualifies leads so employees won't spend time on leads that would eventually turn out to be dead ends. A bot would simply ask a person a few questions to gather the necessary data and details about them. Afterward, information and details about a lead will automatically be sent and added to your CRM.
For example, a user sees an ad displaying a local shop offering a discount coupon with a CTA button (send a message, learn more or get your discount now, etc…).
When a user reacts to this ad by clicking on the button, it instantly opens a chat in Messenger with a message from a bot. This gives your business the ability to directly communicate with your current and potential clients.
How your business is going to benefit from chatbots?
1. You don't make your customer wait
Today's fast-paced world, people love when everything is done instantly, and that means that companies have to figure out how to accelerate their businesses to not fall behind others. There is no denying that the faster you can respond to a potential deal the more likely the odds you will have to close a deal. People are not willing to wait on the hours to go by to only receive a letter on their email.
A study conducted by Harvard Business Review indicates that many companies are too slow to follow up on their leads.
"Firms that tried to contact potential customers within an hour of receiving a query were nearly7 times as likely to qualify the lead (which we defined as having a meaningful conversation with a key decision maker) as those that tried to contact the customer even an hour later—and more than 60 times as likely as companies that waited 24 hours or longer."  Harvard Business Review.
2. Boosting the relation-building process with potential clients.
Using a targeted Facebook ad that starts a direct conversation with a user enables a personalized experience of interacting with the brand at an individual level.
By combining Facebook ads and chatbots, your business can start a conversation that feels natural and makes users feel safer and confident when using your services or buying your product. The other great advantage about this combination is if you reach a user once you can send them messages anytime.
 3.  Decreasing bounce rate.
The next important advantage Facebook advertising has to offer is it keeps a user on the same website and as an outcome, it reduces bounce rate.
Conversing with a chatbot to collect information about a user is much more convenient than redirecting a person to a different website so they could fill out a registration form on their own. Messenger enables people to ask questions and get instant answers without leaving Facebook.
4. Boosting sales and lead generation
On the other hand, chatting with a chatbot gives more information not only to your business but for your customers as well. This gives the possibility to offer a user much more personalization and is tailored to his needs.
Facebook states that 53% of consumers are more likely to buy from you if they can message you.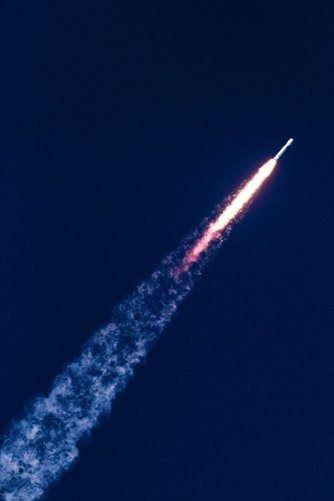 Chatbot guides and leads a user through the buying process for the right product. Moreover, Messenger supports payments which set up a hassle-free purchase without ever leaving Facebook. In the long run, this interaction between a bot and a person has a massive positive impact on sales rates.
Facebook enables companies to drive a great amount of local traffic to their business. You can select a specific local audience that lives nearby your office, cafe, restaurant or shop to see your add.
Reaching local people with deal-based offers can massively boost your sales rate and increase localized brand-awareness.
For example, if you own a small shop and would like for more people to get to know about your business, you can place a targeted advertisement on Facebook that offers people a coupon for a discount if they visit you within the week. You may add a CTA button such as, Send a message or Get a discount or something along these lines… and wait for people to interact with your ad and then a chatbot starts qualifying this lead for you.
Simple, right?
Using Facebook ads for remarketing is great. You can re-reach to thousands of people with personalized messages. And it is imperative that sending a customized message gives you a better chance at starting meaningful conversations that will convert in the end. With these ads you are not limited only to users' newsfeeds, you can reach back to them naturally with a direct and personalized message.
The other thing that shows that Facebook is a powerful platform for advertising is that it's open and click-through rates are fantastic. The average Messenger open rate is near 80-90% compared to 20% for email. And average CTR (Click Through Rate) on Messenger is 30% and emails CTR is only 3.3%.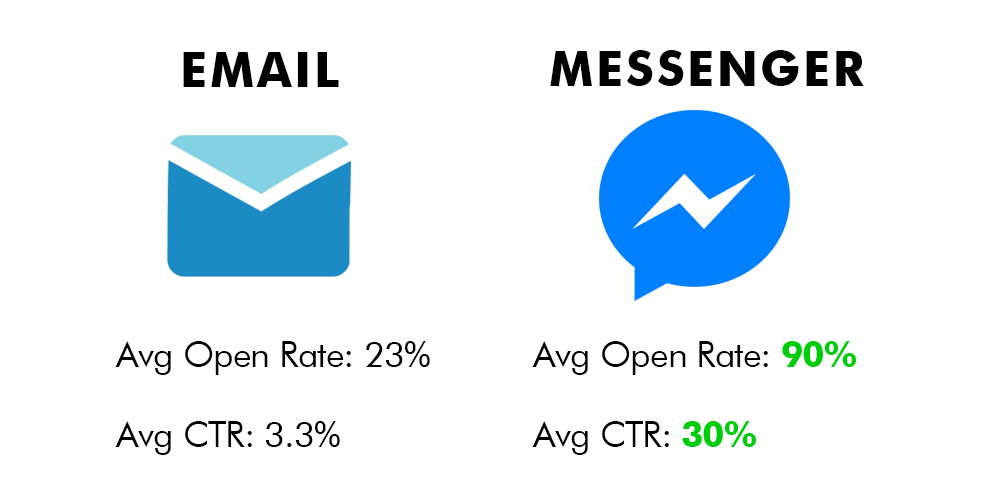 Facebook is perfect for fast and efficient remarketing and the possibilities of these Facebook ads are massive.
Let's consider a user previously reacted to your ad about a discount, chatbot could send them a message about new discounts or a new exclusive drink that is available only during Halloween time. Chatbot could also send users who have previously engaged with your ad, for instance, about seminar a message about a new upcoming seminar that will soon be taking place.
Facebook enables businesses to create efficient and targeted advertising that in combination with a chatbot work as great conversation starters. There is no need to explain how important real natural conversations are with potential clients for companies. Having the ability to reach your customers at any point with a direct personalized message has an enormous impact on sales and brand awareness rates.
Combination of Facebook ads and chatbots opens a new horizon of possibilities for successful advertising and marketing, and it cannot be ignored.
Author – Daryna Lishchynska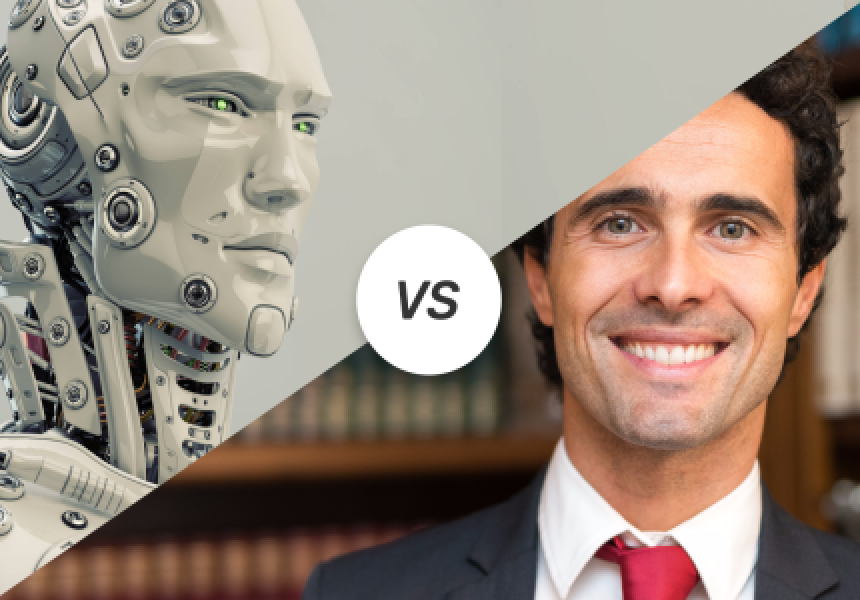 In a modern world, everything is developing with an extreme speed, and even legal industry is moving forward as times are changing. Join the growing community of chatbot enthusiasts!I want to get updates! Innovations In Justice Industry New approaches and technologies are quickly starting to fill the legal industry. A…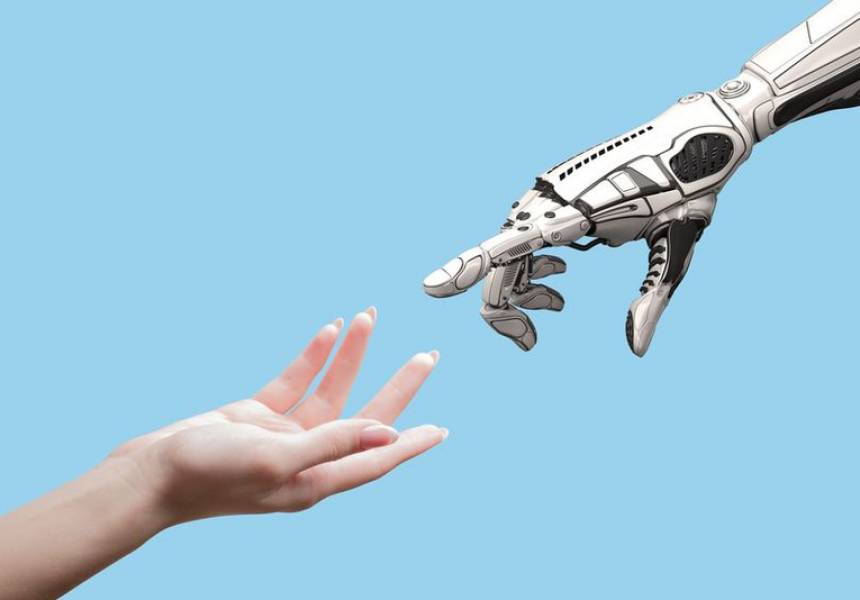 In our modern world technologies and business are walking hand in hand. In recent few years, there have been a lot of different technological innovations that are influencing almost every industry. Join the growing community of chatbot enthusiasts!I want to get updates! In 2017 you cannot ignore the changes that…