Generative AI

Guide

Want to be among the adopters of GPT like Shopify, Salesforce, and Stripe?

Learn how to apply the smartest AI for business with any budget.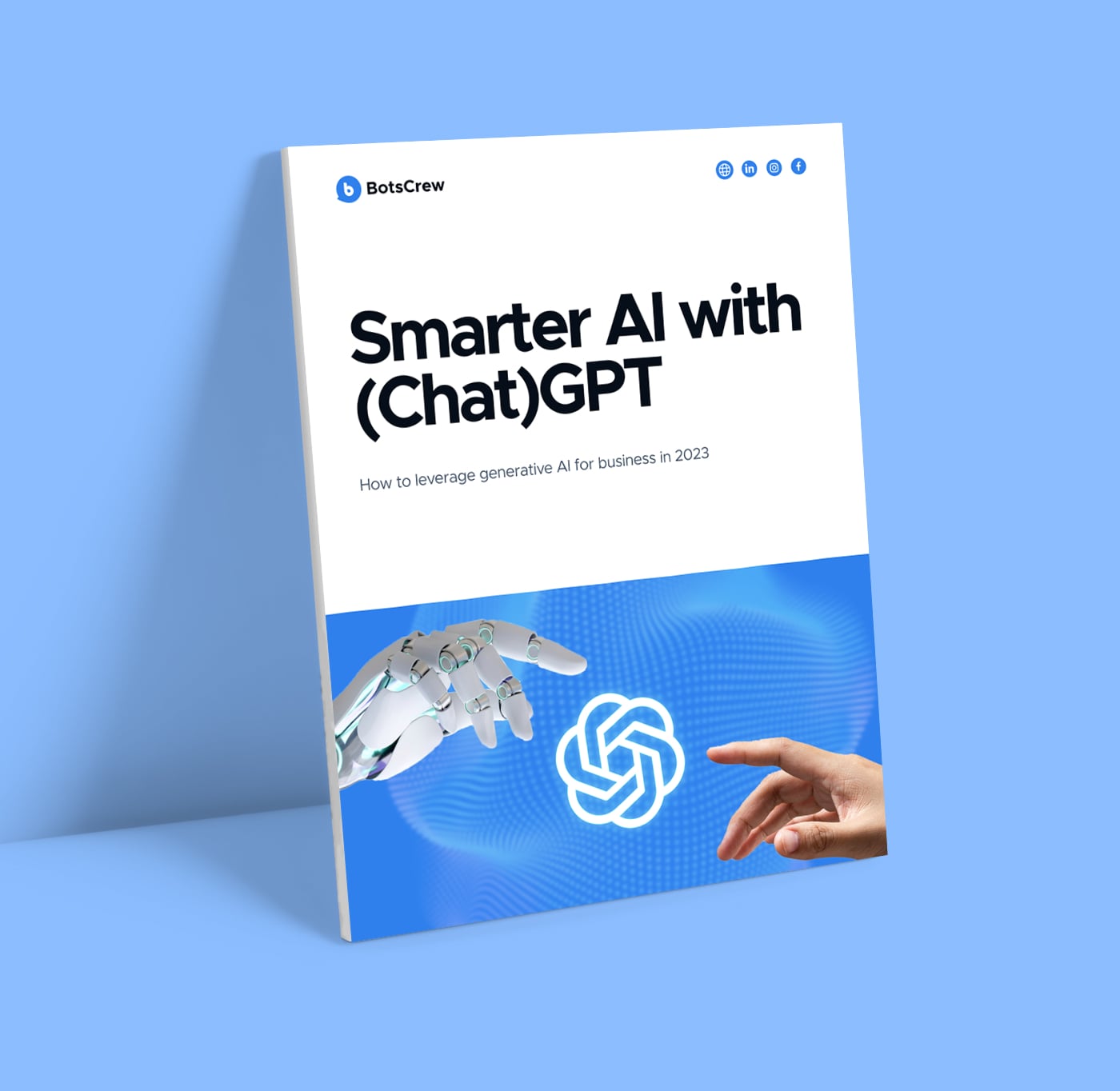 What is this guide about?
ChatGPT is a massive boom that can't be ignored. While some people say it's an empty shell, others already make money faster with it. This guide will help you get into ChatGPT, generative AI, and GPT-4 concepts from a business perspective.
"ChatGPT is one of those rare moments in technology where you see a glimmer of how everything is going to be different going forward."
This PDF is best for readers who:
Seek a resource that explains generative AI in practical business terms;
Want to adopt AI to gain a competitive edge but not sure how to start with a given budget and expertise;
Explore ways to use ChatGPT for business securely and most effectively;
Value cost-effective emerging solutions to optimize or scale their businesses.
Download this guide to learn:
The key concepts of ChatGPT, Generative AI, and GPT-4 for business people
Business use cases and ways to use AI with any budget and expertise
Security and privacy considerations of generative AI
Free tools to see GPT in action (not ChatGPT)
Want more?
Get a first-row seat
to Generation AI Newsletter
Join 1000+ other business leaders who build successful chatbots. You'll be the first to know when we publish anything new.
"They're phenomenal and have never messed a beat with either their professionalism or ability to deliver. We had a really tight timeline, and BotsCrew delivered against every single major milestone that we set."
Delivered to you by
BotsCrew
At BotsCrew, we know that every company is unique. So, we adjust to your business goals, tech stack, the client base to deliver the best possible solution.
Ready to create your chatbot? Book a meeting with us, and we got you covered!