Chatbot/Ideas/Startups
• 8 min read
Top 5 Ways Startups Can Use Chatbot For Marketing
How can any startup leverage chatbots in marketing? Here are the top 5 ways to boost marketing campaigns with chatbots.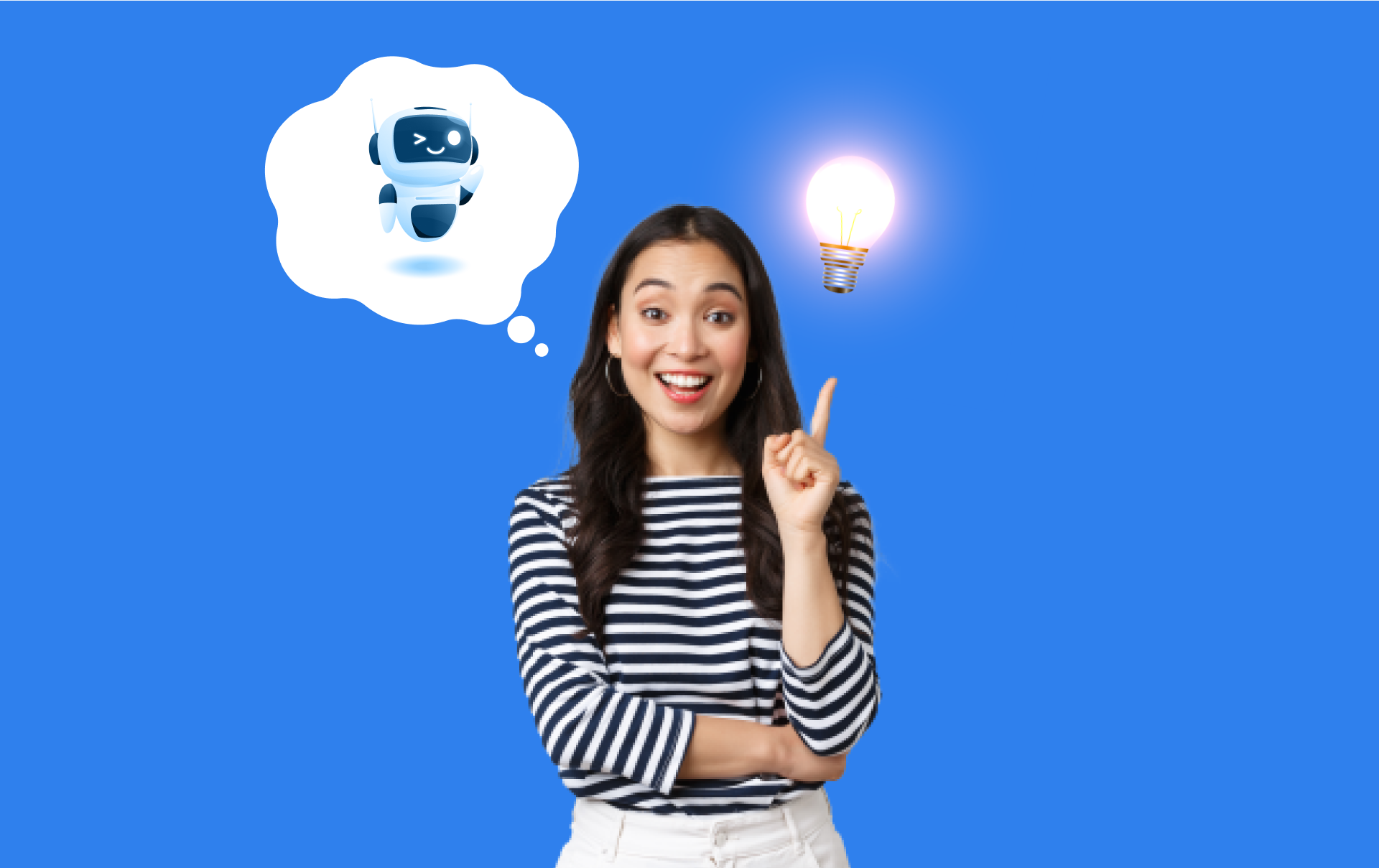 If you ask any random business owner or a couple of startups about their marketing goals, the most likely answer will be sales. That's probably not far from the answers you would give too, right?
But the problem is, marketing can come off as a whole lot of intertwined strategies, dos and don'ts, complex implementations and trends. And most times, you might find it very difficult to achieve your preferred business objectives due to having limited hands on deck and a fragile capital.
Now the question is, what if you could get a chatbot to help you out with several complex yet repetitive tasks such as collecting and qualifying leads? Or imagine using a bot to manage your customer support team instead of hiring dozens of in-house employees?
Regardless of how you look at it, Chatbots are revolutionary and could cut you some employment costs, provide awesome experience for your prospects, and boost your ROI. That's why we have compiled five chatbot marketing ideas for startups in this article.
1.Leads Generation
Ever heard the saying, "No leads, no sales"?
It's as true and simple as it looks. If your business is unable to generate new leads or potential prospects, then you technically have no one to sell your products to. That also means no ROI (returns on investment) and you're on the losing end.
Of course, there are several methods used for lead generation such as running paid ads or optimizing your website for SEO. But those strategies alone might not help you get the best out of your marketing efforts.
For example, if you run a PPC advertisement and direct leads to your landing page, there's a huge chance most of them will leave your page if they find no guide or resource to help out and nudge them through the entire conversion funnel. One way to address this issue is to create quality video testimonials yourself that showcase the value of your product or service, which can help convince potential customers to stick around and learn more.
But what if you could integrate a chatbot on your landing page that automatically pops up on the side and welcomes new leads before presenting them with a form to collect their information?
Same thing goes for SEO optimization. Let's say you want your homepage to rank for specific industry-level keywords, you could go all technical and make it work. But once leads get to your homepage, what next?
A marketing chatbot could swoosh in and raise the "hello" banner before popping up an interactive session which eventually sees these new visitors dropping their contact information. From there, you can curate a list of emails for weekly newsletters or sales prompts.
Just so you know, about 55% of businesses using chatbots for leads generation reported inflow of high-quality leads. This means beyond collecting contact information for future outreach, chatbots can help qualify your leads and segment them into different categories and let your sales rep do the rest.
For example, you can program a chatbot with your preferred buyer's persona and let it ask new leads some questions pertaining to their exact needs before redirecting them to the appropriate human salesperson or other human resources for conversion.
Lastly, make sure your chatbot has a visually pleasing and easily navigable interface. Color consistency and contrast is quite important as you don't want your chatbot to go unnoticed when users visit your page. Design tools like Procreate, with a whole lot of brushes created from partnership with makers and artists all around the world, can help you build a graphical prototype before actually delving into the real codes.
2.Marketing Survey Chatbots
Marketing is way different from how it used to be. Decades ago, you probably only needed to roll out a top-quality product with extra unique features to beat your competitors and have your customers throwing their bucks in your pocket. 
But now, the same strategy will yield almost no result since there are several thousand firms in the market offering even better services than yours. In fact, businesses lacking in comparison to yours are already finding a way to scale their games up.
So beyond making the best product, you need to ensure your product is reaching the right audience and addresses the pain points of your target customers. And the only way to do that is by reaching right into their minds.
That's difficult, you say?
Well, not really. At least not with the tools and new methods available. For example, a marketing survey can help you get into your customer's thoughts and understand exactly what they want your product to do for them.
Let's say you own a SaaS CRM software like Hubspot. Prospects might want a more flexible and sleek dashboard or a go-to inbuilt integration tool that will assist their workflow. 
Now these are thoughts you will normally have no access to and in most cases, once your customers see that another competitor offers what they secretly yearned for, they will switch over.
On the flip side, you could let your chatbot prompt your potential and existing customers into taking a quick survey after attending to their needs. Or, just let your chatbot pop-up automatically when a new lead visits. Of course, don't do it the annoying way.
Once your chatbot is integrated with the survey questions and customers begin to answer, you will begin to receive honest inputs which could later be used to provide better services or optimize your SEO campaigns. 
Interestingly, modern chatbots are equipped with AI - artificial intelligence - and NLP - Natural language processing. These two features assist the bots in curating smart questions or reordering the survey questions asked based on the buyer's persona you upload or based on the customer's behavior
The inputs received are also automatically sorted into categories and reported in readable format. So you don't need to spend hours on data analysis or whatsoever.
One of the good sides of using chatbot to run your marketing survey is that it is cost-efficient since these bots can also run other functions like customer support as explained below. Secondly, there is less need for human resources in distributing the survey or analyzing the reports.
And when you have your finalized outputs, you can begin to seamlessly implement worthy changes after mulling over them. In turn, you get more ROI once customers see that their voice matters and their pain points are addressed.
3.Instant Customer support
Customer support is the base of every functional and high-yield organization. 
According to a Salesforce research report, 89% of customers will make another purchase from a business if the previous customer experience is positive. What's shocking is that 78% of these customers will stick with a business even if they once encountered a problem with the services they received, so long the customer support is great.
So if you're looking for a way to retain your leads, and maybe draw in new ones, then work on your support team. 
But the problem is, unless you want to hire an entire city to fill in your support team, you might not still be able to provide commendable help to your customers. For example, it could take you several hours to respond to a customer's query when in reality, that customer expects you to respond in a few seconds or few minutes.
Do you know 90% of customers prefer instant response and see it as a necessity or something crucial? Another 60% correlate the word "instant" to less than 10 minutes. And anything beyond that is a failed customer service.
Once your customer support delivery is rated terrible, you will lose more customers faster than you're gaining. 
The way out? Integrate chatbots and let these intelligent techs mediate issues that do not require human resources. What this means for your business is a faster response time, possibly in nanoseconds. Also, the workload on your human support team drastically reduces since they only have to handle more complex queries.
In turn, you get to provide a positive customer support experience and retain your customers.
4.Virtual E-commerce Booths
Another reason why most customers stop halfway through the sales funnel is because they lack proper guidance and nudging. For example, imagine visiting a tech website to order a super-optimized mobile device that's neither too cheap nor too expensive. 
The problem is that you're going to be faced with several thousand options to choose from and that could possibly irk you off into visiting a physical store since there's someone available to put you through. 
On a better note, if a chatbot could pop-up device recommendations after analyzing your behavior and inputs, then your table of choice will be narrowed down and you will find it easier to make a decision.
In fact, your consumers can just head over to the integrated chatbot anytime they come online and ask it to recommend products that fit their needs. Easy, fast, efficient, and personalized experience. According to trustpilot, personalized experiences like this will increase conversion by 8%.
Besides making product recommendations for customers who have issues choosing, chatbots can also create a purchase prompt to remind customers of the products left in their carts. This in turn increases your sales and reduces the number of dormant carts or requests on record.
5.Social Media Assistant
Social media is another lead source for all kinds of businesses, including yours, so long you have an online presence. According to Statista, there are about 3 billion active Facebook users, 2 billion Instagram profiles, and more than 1 billion tiktokers.
Imagine if you could spread your services to these millions. Beyond generating leads, you also need to find a way to manage your contacts, provide useful resources or redirect them to your website.
Similar to providing efficient customer support on your website or product app, your facebook account needs an active manager that can respond quickly to flurries of queries and social mentions. 
Let's say you manufacture beauty products such as face exfoliators and creams in bulk quantities. You might get occasional messages from B2B wholesalers via your social media handle requesting information on how to make orders.
By putting a chatbot in place, you can respond quickly to simpler how-tos in seconds and have your bot provide useful resources that would help your prospects. Asides that, integrating a chatbot with your social media account makes it very easy to redirect leads to your website for purchase or more enquiries. 
Also, a bot can act as your price catalog and provide product recommendations before customers go to your payment or checkout page. This reduces the rate of abandoned carts since customers can easily be prompted on-chat to review their previous search.
Tips To Optimize Your Chatbot For Better Results
While integrating a ready-made chatbot with your website or business takes only a few techy clicks, there are still some minor optimizations to make in order to get the best results.
Feed Your Bots With Current Data
Marketing chatbots feed on collated data by their users right from the time of initial integration. But this shouldn't be a one-time practice as your bot needs to be updated always.
Throw in your new buyer personas whenever available, upgrade functionalities for better response when interacting with customers, and constantly train your chatbot to be more accurate.
Aesthetic value is as valuable as always. So if your chatbot is globally ranked the best and yet it lacks a good visual orientation, you'll probably record fewer turn-ins than expected. Same thing applies to your website and product pages. 
Remember we talked about using chatbots to collect data from your leads whether through a survey or normal query-response interaction.
You can use these reports to understand your customers better and build a more personalized profile for your target audience.
Filter the data into readable documents and save for future uses wherever applicable. However, be sure not to infringe on the privacy of your leads and customers.
Conclusion
Chatbots are amazing - that's the line. And with the current buzz around artificial intelligence, it's best to be a step ahead of your competitors.
By using chatbots to handle your leads generation process, marketing surveys, social media engagement, and on-site support, you can generate more ROI, reduce bounce rate, and increase customer retention.