Retail/WhatsApp/Chatbot
•
A multilingual eCommerce chatbot for WhatsApp and website

This chatbot case is under NDA. However, we were so excited about the results that we still want to share something: no names, but real customer service numbers and strategies to solve the rapid growth in support requests. 
Our client is the international leading supplier of commercial equipment in Europe. With 1000 employees on board, they offer more than 25.000 products and count more than 350.000 global customers in 180 countries so far. The company provides all kinds of equipment for restaurants, bars, hotels, laboratories, and retail food markets.
They are growing 20+% per year—great news for the company. But the increasing number of customers means growing numbers of customer requests.
We developed a multilingual WhatsApp chatbot that handles seven languages: English, French, German, Dutch, Polish, Turkish, and Arabiс. The chatbot automates 50% of customer service requests and is integrated with their CRM – Salesforce.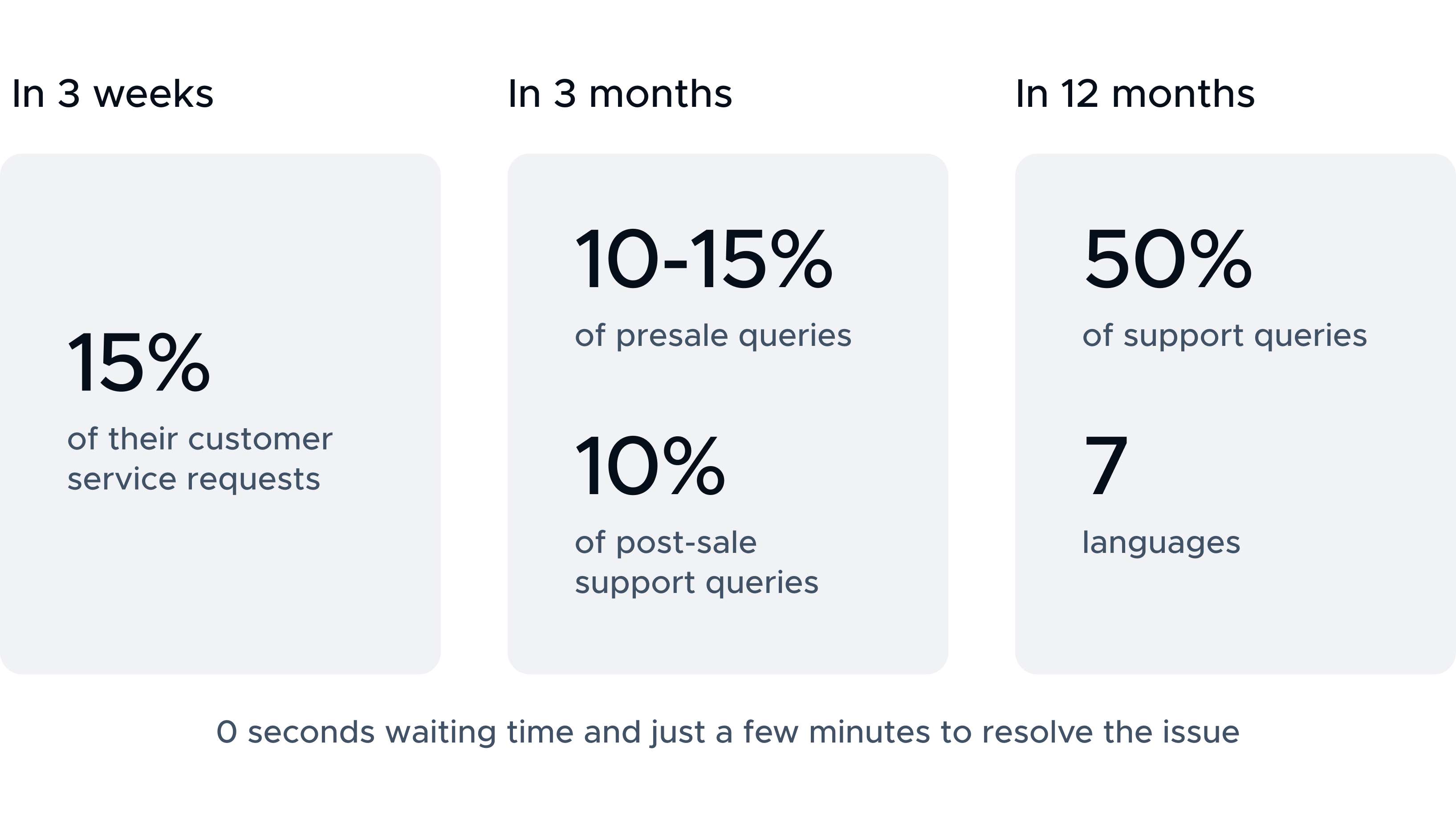 Planning
To better understand the company's goals, we jumped on a plane to visit our client in Germany for a 2-day personalized workshop.
We listened, observed, and collaborated with the client's team to discover their day-to-day pitfalls and needs. It gave us an inside look and feel of the company, which you'll never get over the phone.
In two days, we found that they have:
The chat support waiting time is 5 hour per day;
The text support resolution time starts from a few hours to days;
The call support resolution time durates from 4 to 10 minutes;
They were tracking records in CRM from WhatsApp, Web, FB Messenger platforms manually
They have multilingual customer service agents.
We highlighted pre-sale and post-sale inquiries that can be fully automated and grouped the most popular queries. Then, we estimated how many of them could be handled by a chatbot. We understood that they could use a chatbot to automate on average
The next step was to calculate potential savings and ROI and create a demo version of a bot. After the client's approval, we started developing the MVP version of the chatbot.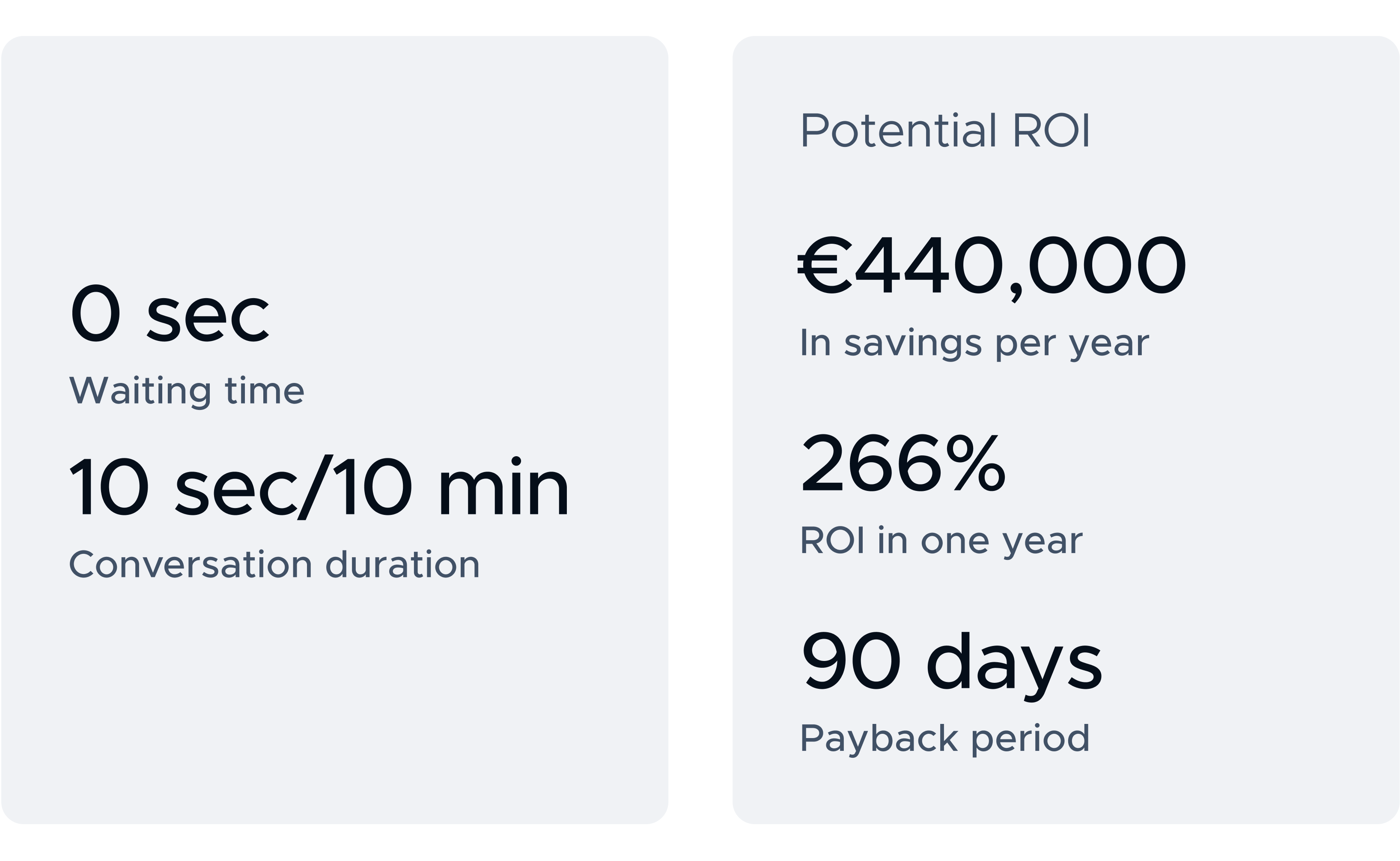 MVP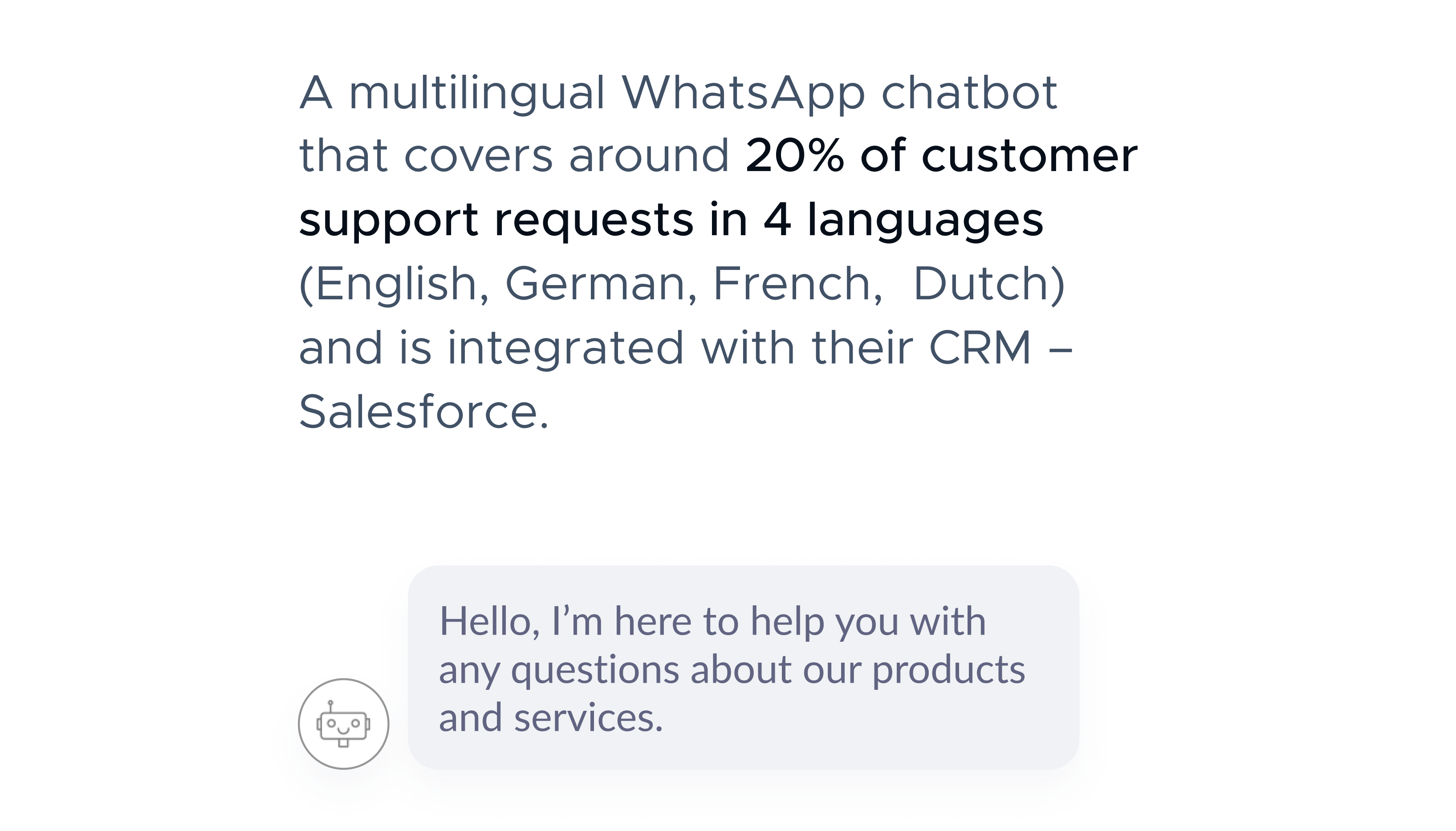 Development
We began building the chatbot on the BotsCrew Chatbot Platform that allows starting building and testing WhatsApp bots right away in a Sandbox. Our Platform enables us to create and customize the conversational flows, update and train chatbots, send targeted broadcast messages to clients' customers, and measure results with in-depth statistics. Here are the technologies that we used: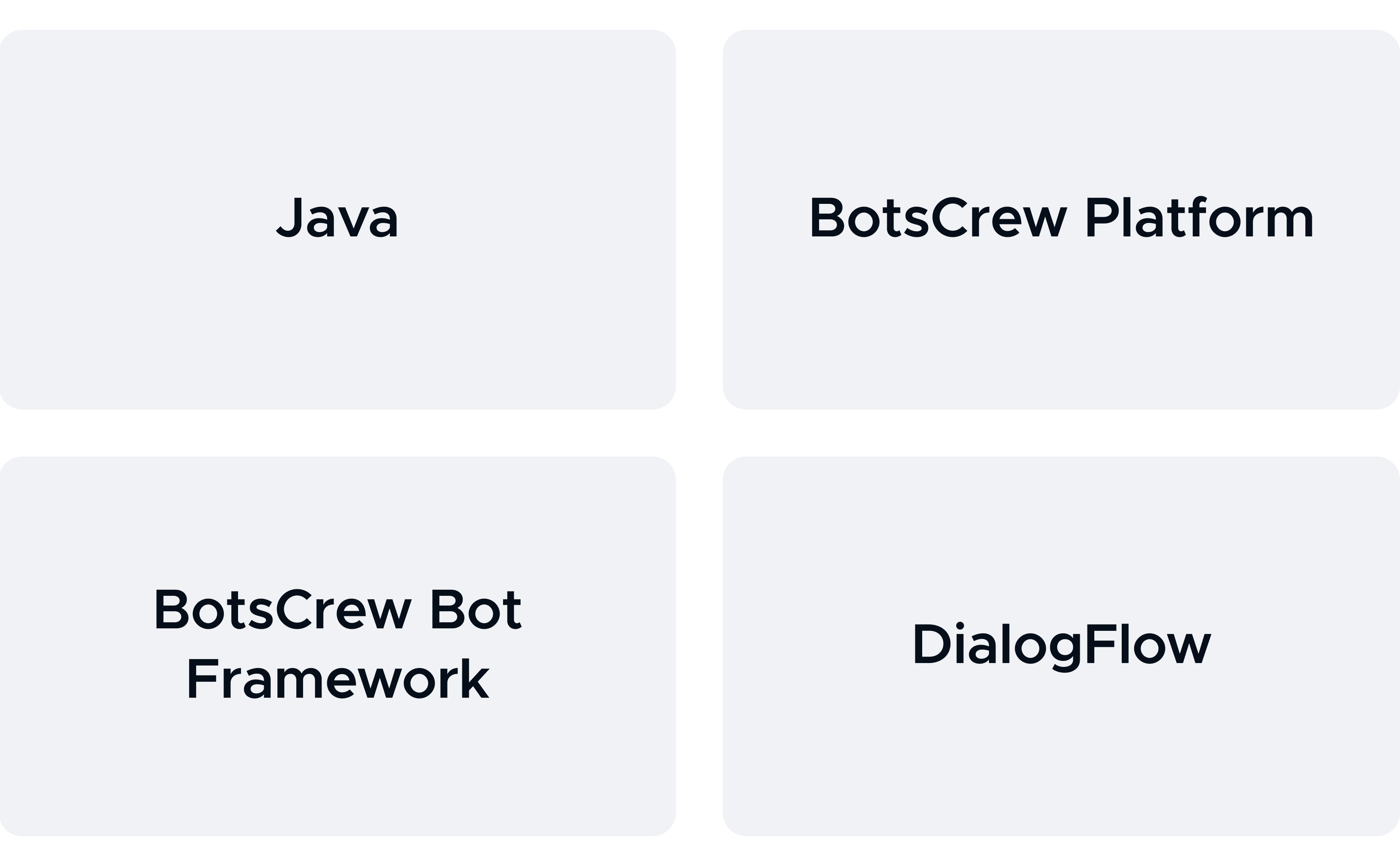 Integrations
We integrated the chatbot with Salesforce and SAP so that every client would be automatically added to CRM with the right customer information service ticket and agents assigned.
We are currently working on the new features for the chatbot on the widget to make the website experience more smooth. 
5 steps to start working with BotsCrew
1) You book a call/ fill out a form;
2) We send you an email to confirm our meeting;
3) On the meeting we discuss: your chatbot idea/question, examples from our previous clients with similar case, possible KPIs, budget and outcomes. You will know if your chatbot idea worth the shot. 
4) After the call, if you want to proceed with BotsCrew, we send you a detailed Proposal with prices, solution description, timelines, KPIs;  
5) If everything sounds good for you, then we start creating your chatbot!