Voice/Automation/Customer service
• 5 min read
Voice chatbots for customer service
Phone call automation, gpt-3 voice assistant, optimization strategy – everything you should know about voice chatbots.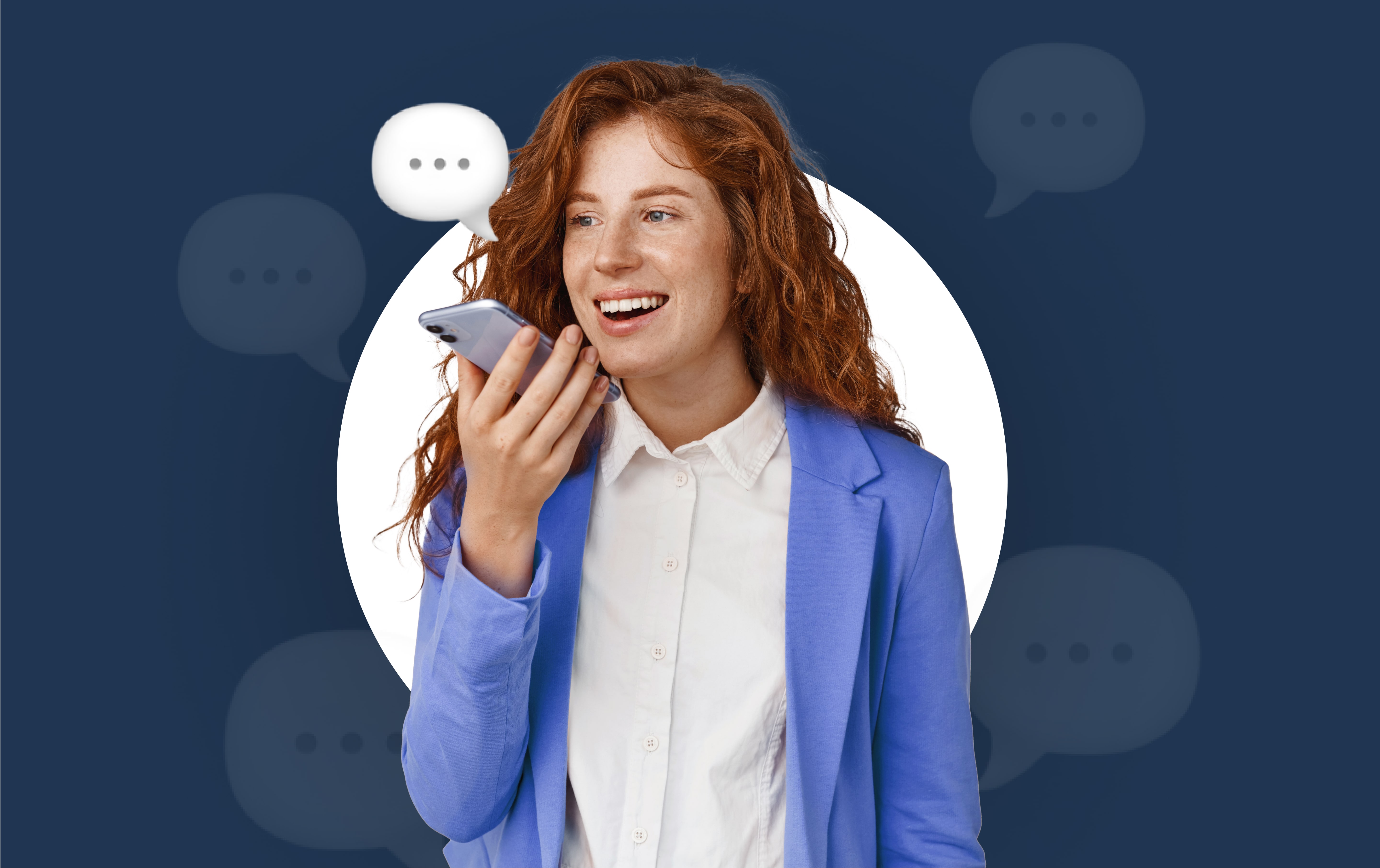 At first, it seems that the voice chatbot technology is hard and complicated.
Unlike text-based chatbots, which parse segments of text, voice bots must account for minor or major differences in how every single caller responds to prompts. Scenarios such as dialects, speed, clarity of speech and background noise all have a big impact on the accuracy of transcription, which plays a vital part in understanding the user.
However, by 2023 voice chatbots had become a solid solution for many call-centers. (LiveAgent research)
The average call center receives 4,400 calls per month. This number includes all picked up, missed, blocked, and dropped calls. 
200 calls per day, 1,000 per week, 4,400 per month, and 48 missed calls per month.
The number of calls depends on the size of the business, its geographical location, peak times of the day and seasonal variations such as holidays and special events. To ensure the highest efficiency, call-centers typically implement specific strategies to manage incoming calls. These strategies may include utilizing interactive voice response (IVR) systems, or voice chatbots.  
What are voice chatbots?
In phone call automation, companies have two options of voice chatbots. For simple repetitive inquiries (pre and post-sale) like order status, appointments, or working hours, companies can use IVR systems. 
Interactive Voice Response (IVR) is an automated telephony system that interacts with callers through the use of keypad inputs. The system also includes a menu of options for callers to navigate, allowing them to access self-service options and transfer calls to a live operator if needed. 
However, if a company needs to automate FAQs, provide detailed responses with customers' details, or their customers don't like pressing relevant keys to resolve their issues, then they can implement conversational IVR.
*Also known as, voice assistants, voice bots, voice interactive agents. 
Conversational IVR is AI-driven software programs that are used to simulate conversations with customers in order to answer questions, and provide other services. It utilizes speech recognition and Natural Language Processing capabilities to understand the customer's query and provide appropriate responses.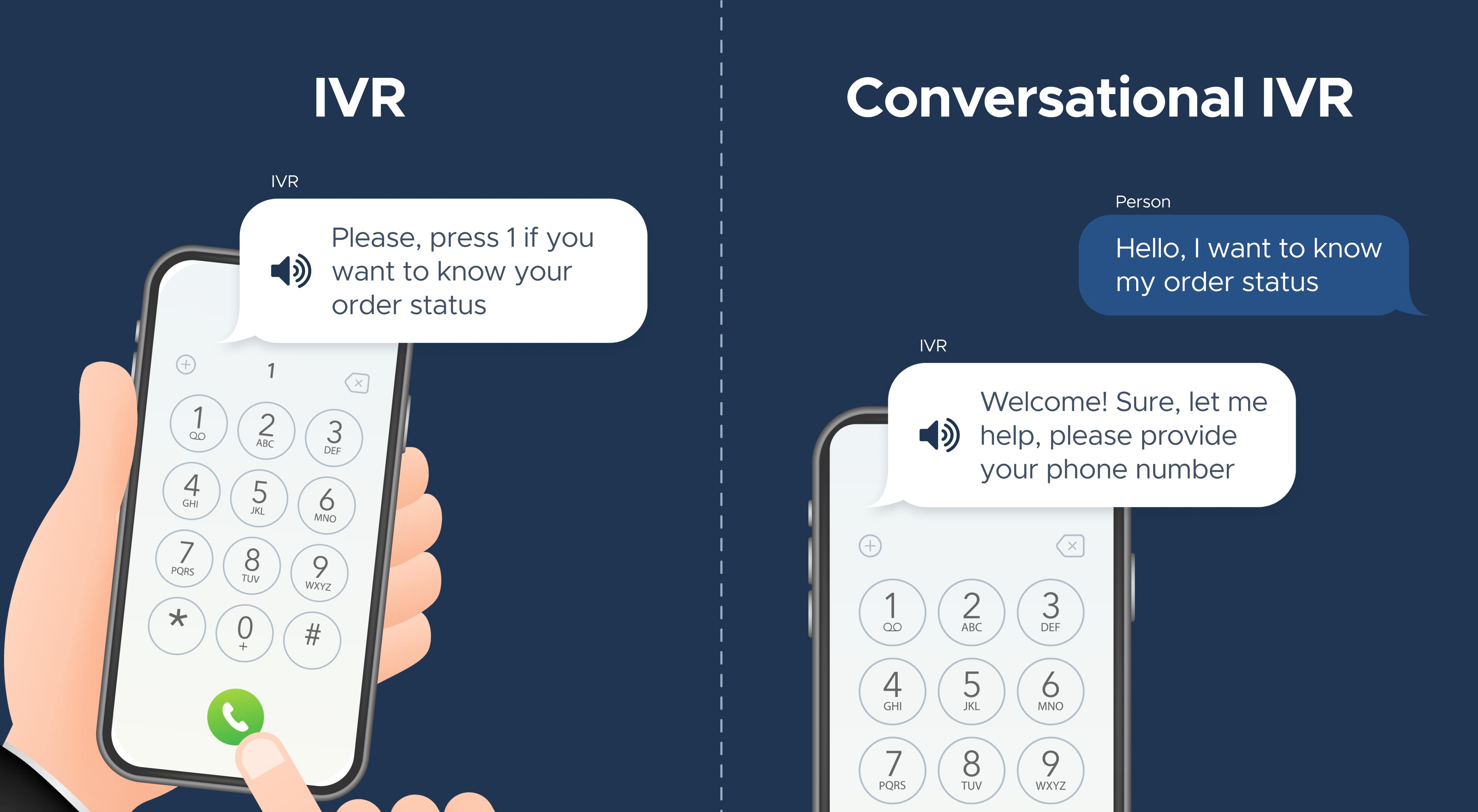 Benefits of voice chatbots
Benefits related to call-center work
Voice chatbots are a text chatbots alternative for people with vision disabilities. If your business wants to make its service or products accessible to all customers, you must use voice chatbots.
Less number of call center transfers
Call center benchmarks indicate that the average call escalation rate is 10%. In addition, the average number of call center transfer rates is 9.9%, and a typical caller is transferred 2.6 times before their issue is resolved. This is anxiety-triggering for customers and agents. However, you can make a voice chatbot the source that can handle all phone inquiries. Technical questions, customer service questions, etc., and in that way, make your customers experience fewer call center transfers.
According to Voxco, the industry standard is a 5-8% call abandonment rate. Call abandonment measures how many callers disconnect or hang up a call before speaking to an agent or representative. The higher the rate, the more there is a need to hire more agents. This is why voice chatbots are in hand, as they can handle the calls and transfer callers to agents only if the issue needs human involvement.
The traditional service level benchmark in contact centers is to answer 80% of calls in 20 seconds, and the average speed of answer (ASA) is 34.4 seconds. With voice chatbots, the number rises to 100% of answered calls and 0 sec. waiting time. Additionally, voice chatbots can increase the resolution rate and decrease the call duration from an average of 5 minutes to less than 3 minutes.
Common benefits with text chatbots in customer service
Voice chatbots help businesses save on customer service costs by speeding up response times, freeing up agents for more challenging work, and answering up to 80% of routine questions. They let you save money on customer service representatives while offering an ultimate customer experience 24/7.
The studies say that around 80% of customer service reps' time goes to repetitive queries. During most of the work hours, your customer service department repeatedly answers the same thing every day. Voice chatbots can reply instantly, ensuring you won't lose customers. It can automate simple queries while your customer service agents perform more complex tasks. 
Voice chatbots can gather useful feedback and insight by having meaningful and engaging conversations with customers. A business can find the best moment in the conversation to ask users for feedback. This way, companies can gather helpful analytics that can help them level up their business and know customer behavior better.
How to start with voice chatbots
Let's answer the most common questions
In which cases can we recommend using voice chatbots?
Your main channel for customer support is call-center;
Your customers prefer calling you over texting;
Your customers have any vision disabilities that makes them harder to use text chatbots;
The main point of live chat is to get contacts from customers to proceed further communication over the phone.
What potential KPIs and goals can we set with voice chatbots in customer service?
Goal #1 — Resolve at least 10-15% of all requests via a voice chatbot;
Goal #2 – Resolve automatically 50-75% out of all simple requests that don't require additional integrations;
Goal #3 — Provide human assistance for another 50% (mostly – requests related to subscription cancellation and shipping status, for example).
What technologies are used for voice chatbots? Can we use GPT-3.5 or ChatGPT for that?
In general, companies use:
Automatic Speech Recognition (ASR);
Speech-To-Text technology (STT) to convert voice phrases into text phrases. Speech recognition accuracy rates are 90% to 95%;
Then AI algorithms, such as Natural Language Understanding (NLU) to understand the meaning of the phrases;
Finally, Text-to-Speech technology to convert text phrases (answers) into voice phrases.
As you can see, we can use Generative AI models, such as GPT-3.5 or ChatGPT, instead of NLU to speed up the process of understanding the text phrases and generating responses which then we convert into voice phrases.
Check out this clever voice assistant demo hacked together with GPT-3 and Siri
What channels are used for voice chatbots?
Website
Apps
Integration with IP contact center
WhatsApp
How to make the voice sound less robotic? 
Today there are several AI voice softwares that can generate top-quality spoken audio for a contact center in any voice, style, or emotion. Also, if you want unique sounding and go extra for your customers, you can hire a voice actor like we did with Honda Australia and Leo Burnett.
Comedian Sam Taunton was brought on board to help create the voice of Harvey. Using AI voice cloning software, Harvey learned and mimicked Sam's voice, creating a text-to-speech generator that can create any response across a wide range of emotions.
How to start implementing voice chatbots?   
Start with analyzing your customer service phone calls to identify the easiest conversations for automation;
Prepare the audit of the customer service processes and a strategy for voice chatbot integration;
We recommend choosing 9-15 most time-consuming questions for the pilot version.
IVR or Conversational IVR?
Today, we recommend our clients to use conversational IVR instead of simple traditional IVR. Firstly, because voice technologies are getting better and with advanced options like GPT-3.5 or ChatGP, we now can worry less about misunderstanding voice inquiries. Besides, most companies who start with traditional IVR eventually turn to Conversational IVR.
Start with simple questions but provide smarter service.
However, regardless of which option you choose, BotsCrew can help you with both and expand the voice automation when needed. 
Voice chatbots implementation: BotsCrew edition
In the BotsCrew practice we had different use cases of implementing voice automation for apps, social projects and advertising campaigns.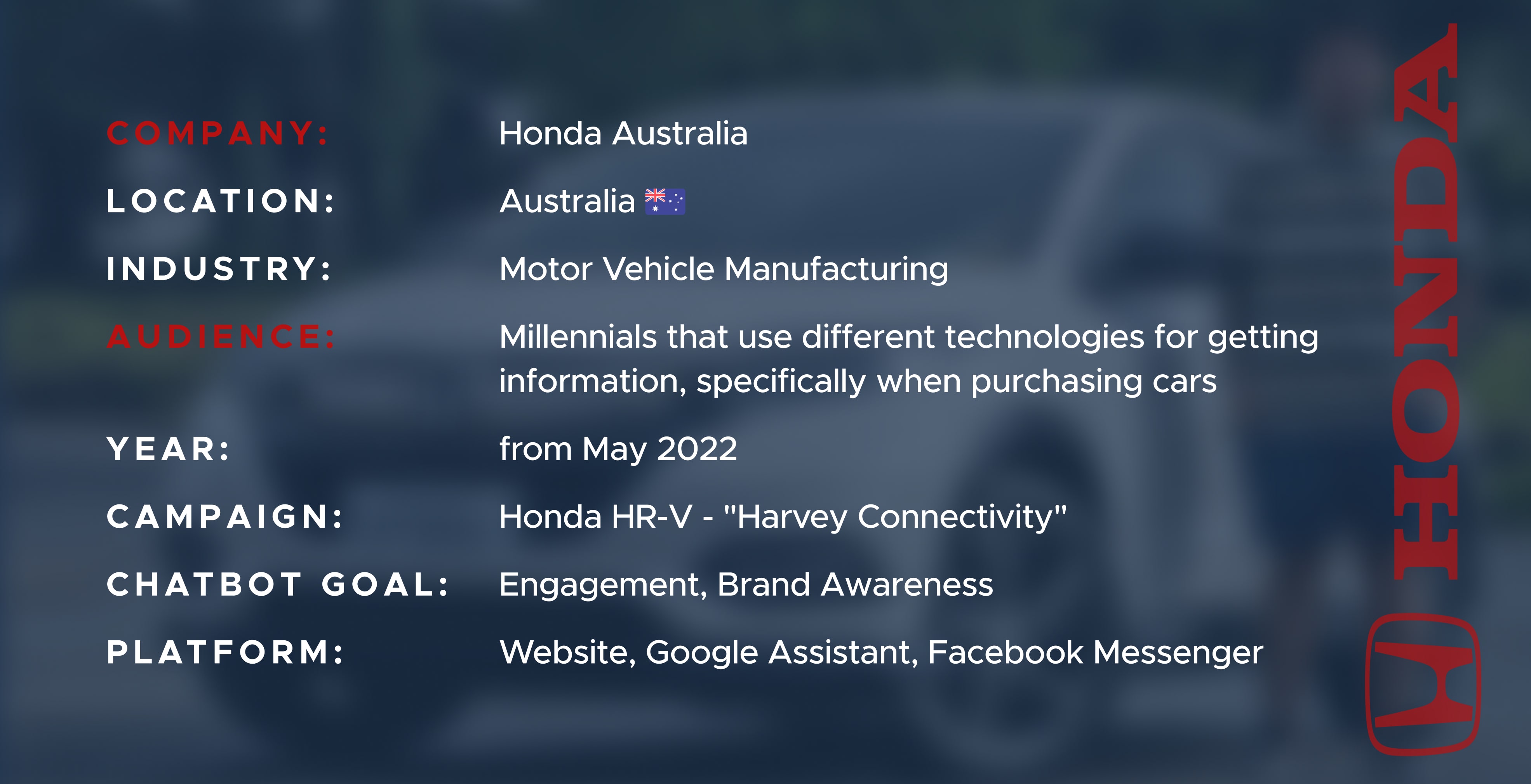 IVR chatbot for an anonymized genetic-testing company

Numbers speak better than video presentation.
25,000 - 30,000 calls per month;
No 24/7 support, only Mon-Fri, 9am - 5pm;
Customers waiting for days to receive their replies;
The client grows 25-30% annually, so does the number of CS requests;
~35%of calls volume were not handled annually;
After phone calls automation:
12 000 automated calls per month;
$5,544.00 savings per month;
1400 hours saved per month;
0 min waiting time compared to average 4 min;
3 min resolution time compared to average 7 min;
0 missed calls compared to 9k per month.
We've seen that customer service benefits from voice chatbots the most when these events occur:
When companies focus on decreasing expenses, for example, during economic decline;
When companies have to deal with company growth, (25-30% annually) and as a result, invest more into customer service.