SEO/Chatbots
• 6 min read
How Can A Chatbot Help In Your SEO Campaigns?
Can using a chatbot actually impact your SEO campaigns? In this post, we'll cover how & why a chatbot can change the website's visibility in a number of ways.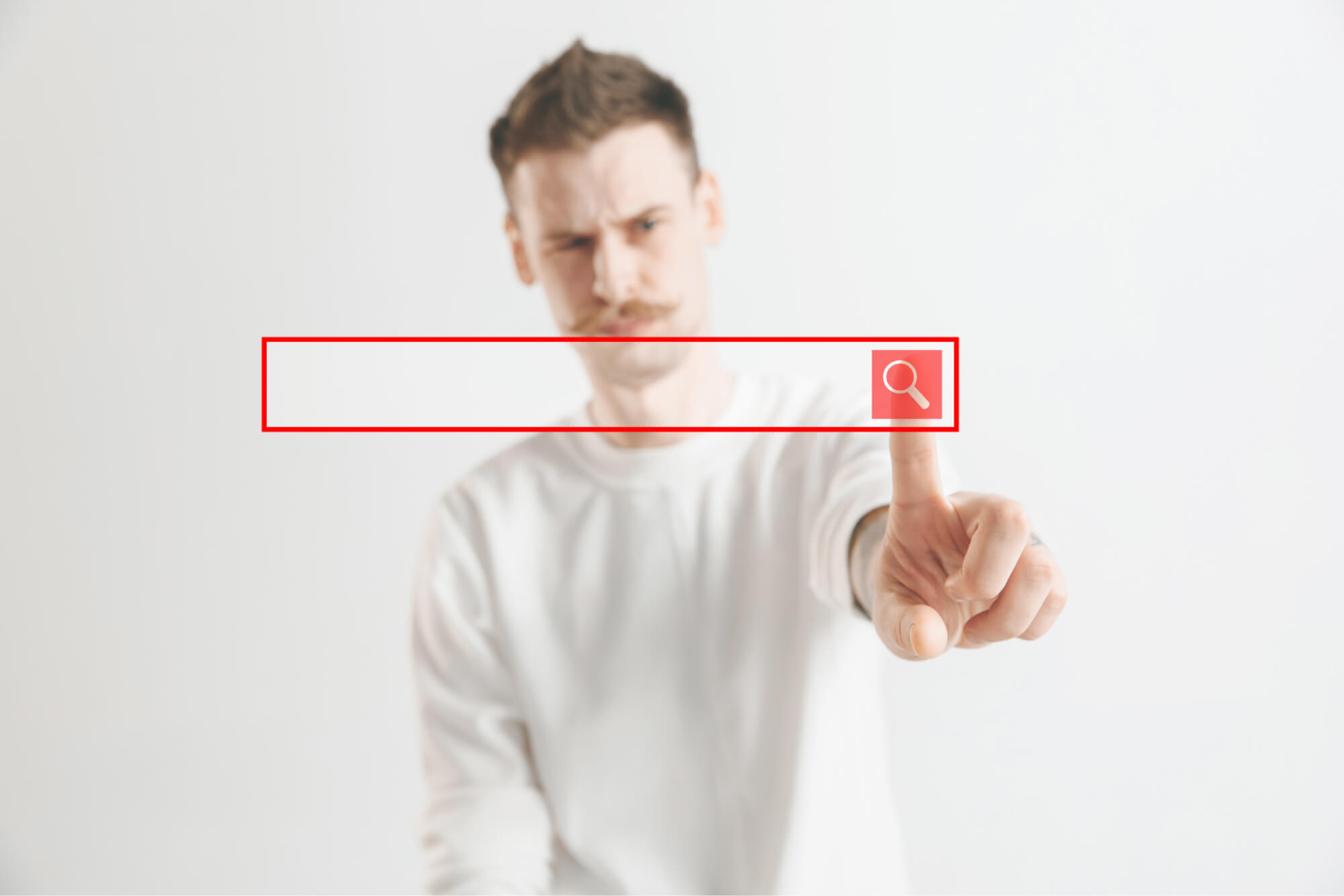 Image credit: freepik.com, master1305
When you enter a query on Google's search engine about "how to improve your SEO campaigns", you will get results about prioritizing topic research, improving loading speed, keyword optimization, and creating backlinks. 
Nothing about chatbots here, right?
Most businesses only see chatbots as a channel to deliver good customer service. But the truth is that they have far more significance than just replying to customers. 
And if well optimized, your business could gain far more ROI than it has in the past few years. Statista also predicted an increase in the market revenue for chatbots from 106.6 million dollars in 2022 to 454.8 million dollars by 2027.
An incredible growth, yes?
Learn some of the ways chatbots can help your SEO campaigns and increase your ROI.
The Benefits Of Using Chatbots In SEO Campaigns
Chatbots can help your SEO campaign by impacting metrics like bounce rate, returning visitor rate, and dwell time.
Improved Engagement To Reduce The Bounce Rate
Bounce rate is a calculated metric representing the percentage of visitors who leave your website after viewing just one page. For example, out of 100 daily visits, if 90 people leave your website after only viewing a single page, then your bounce rate is 90%.
While your site might rank on Google's first page, not all visitors will engage with your page content or explore other resources you put in place. According to Contentsquare's annual report, the average e-commerce site has about a 47% bounce rate. The typical range for an acceptable bounce rate is around 26% to 70%.
Even though it is not a direct ranking factor, a bounce rate allows search engines to estimate your content and user experience. If users leave your site after viewing one page only, that page may be relevant to their search query and answer their question. Meanwhile, a high bounce rate can indicate that there are issues with internal linking on your website, so visitors cannot go further. 
While anything below 26% is too good to be true, anything above 70% is considered bad. 
A good tool to check internal links and general issues impacting your site performance is website auditing software by SE Ranking. The tool automatically runs an audit of your website, calculates its health score, and provides you with a list of important issues to fix, including broken internal link errors.
Factors that can increase bounce rates include lack of engagement and poor customer support.
How Can Chatbots Reduce Bounce Rate?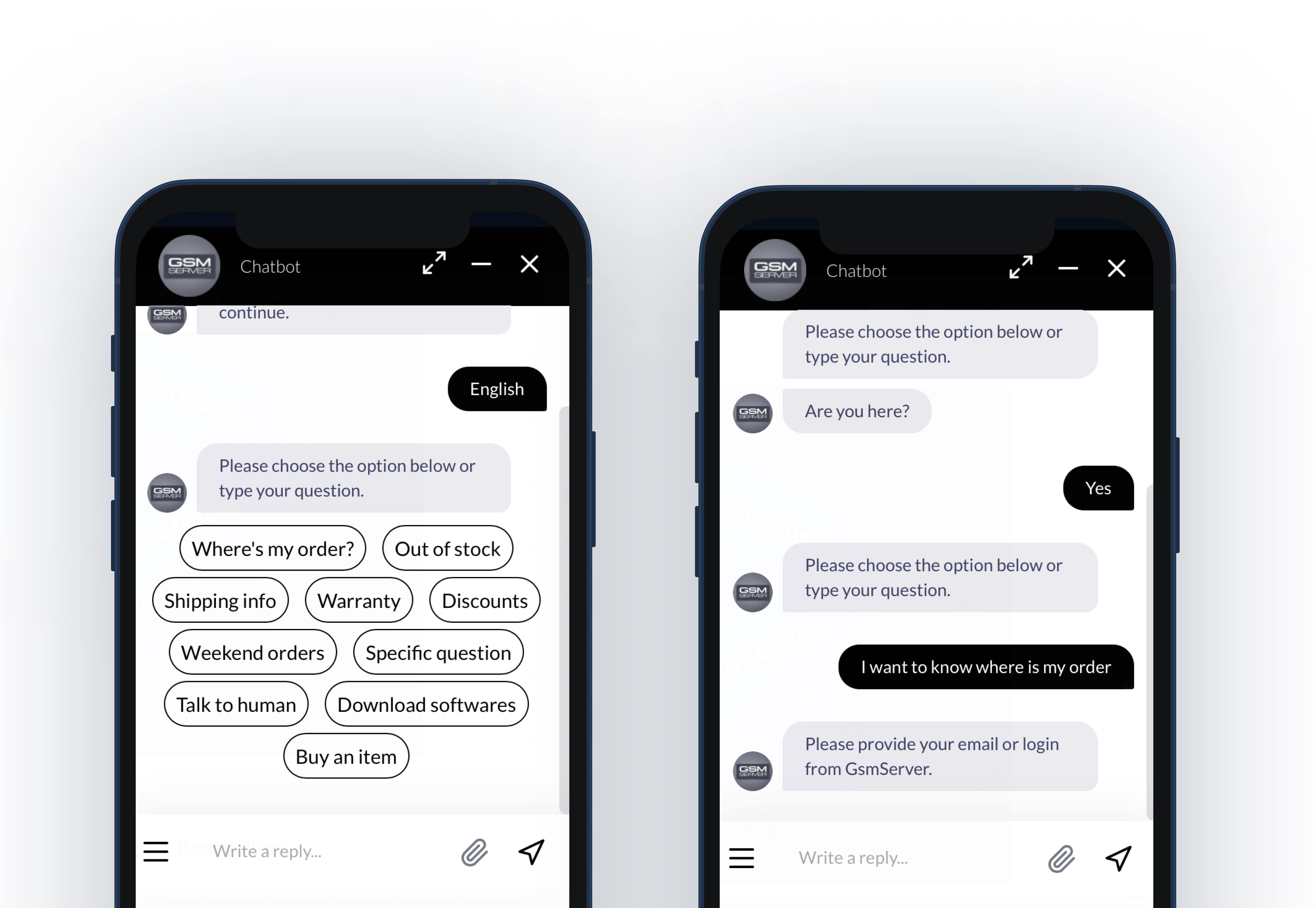 Chatbots were barely in existence some years ago, but now almost 55% of B2B websites have one. With the prevalence of artificial intelligence and machine learning, chatbots can now decipher your intent through the personal data collected. As a result, they can recommend actions or relevant pages without you even having to ask.
More importantly, chatbots are now designed to detect visitors' idleness on a website. This way, intelligent machines can take you on an engaging journey by presenting personalized information that keeps you glued to the website.
Imagine reading through a blog post in search of the best cupcake baking methods in 2022. A chatbot could initiate a personalized pop-up question at the lower right of the post, like:
"Want to take your baking style to another level? Check this out when you are done!". 
From there, visitors and potential customers are kept engaged with more useful links that appropriately attend to their needs. That leads to a lower bounce rate and an improved customer experience.
Chatbots Boost Returning Visitor Rate
Returning Visitor Rate (RVR) is a metric representing the rate of visitors returning to your website after their initial visits. Let's assume you had an average of 500,000 visitors in the last three months. If about 150,000 visitors returned to your website after the initial visit, then your RVR is 150,000 divided by 500,000, which equals 0.3, or 30%.
Note that there is no specific acceptable range for RVR. But the higher your chart goes, the more it can help search engines prioritize your website. This metric is particularly important for online stores. When customers repeat purchases on an e-commerce website, that means the store has something valuable to offer.
Search engines interpret RVR as a measure of valuable content on your website. As long as you have something great, people will come back.
Chatbots are highly implemented in SEO strategies therefore finding any of the AI companies that generate daily progress to develop better use of chatbots so they can be closer to human-like behavior and can improve everyday optimization of your site.
According to a Harvard study, marketers who focused on improving RVR had 15x more ROI through organic lead generation than those who did not.
How Do Chatbots Boost RVR?
One notable importance of chatbots is their ability to improve customers' experience on your website. Chatbots are now designed to interact with customers to provide relevant answers to their problems without sounding robotic.
Additionally, customer support response, which usually takes as long as a week, is now shortened to less than a minute. Aside from the instant and accurate answers to queries, chatbots can proactively recommend useful links to visitors.
Providing a good customer experience will reduce the possibility of your customers switching to another brand. If visitors enjoy their first interaction with your website, they are more likely to return to seek instant solutions to their problems. More returns equal higher RVR, and that impacts your SEO.
Intelligent Chatbots Can Increase Time Spent on Page
The time spent on a page is calculated as Session duration in GA3 or User engagement in GA4. It is an important metric that measures how long a visitor actively spends on your website from the moment they land. Unlike bounce rate and RVR, this metric is measured in seconds.
Contentsquare reported an average time of 54 seconds for usual websites, while B2B sites had about 86 seconds. Accordingly, the more time visitors spend on your website, and the more search engines value your website. Similar to bounce rate, user engagement is a measure of valuable content to search engines.
If visitors find your content relevant to their queries, then they will read through it instead of dumping it halfway. In most cases, visitors will leave a site right as they land on it because they find the page irrelevant or boring.
Do Chatbots Have A Say On Time Spent on Page?
Absolutely! While chatbots can't magically transform your boring marketing copy into something great, they can at least keep visitors engaged with intelligent conversations. The goal is to have visitors spend more time on your website.
Most businesses integrate quizzes into their chatbot codes to create an interactive session with new and existing visitors or recommend useful links so that visitors can engage and spend more time on your website.
Subscribe to bi-weekly issues of 👎👍 Bad to Great Chatbot

A 200-word email with insights from people who made great chatbots before
Join 1000+ other business leaders who build successful chatbots. You'll be the first to know when we publish anything new.
Tips For Optimizing Your Chatbot For Better Results
Chatbots are great tools to step up your marketing strategy. But there are still some things you can do for better results:
Integrate Relevant Links Into Your Chatbot
A chatbot should be able to recommend relevant links to your site when necessary. This improves customer interaction, as previously discussed. Moreover, it increases the user engagement metric and reduces the bounce rate.
Make Use Of Smart AI Chatbots For A Personalized Customer Experience
Chatbots that sound too robotic and rigid and depend highly on human agents are not worth investing in. Your chatbot should be able to engage in machine learning, process difficult queries, and detect visitors' intent to a certain extent. This increases response time and provides a good customer experience, which impacts your SEO.
Prioritize Mobile Friendliness
Mobile-friendliness is one of the many factors used by search engines to calculate website rankings. If your chatbot icon creates a nuisance on the site for mobile users, it will create a bad user experience, which affects your SEO. Also, the bots that are integrated must not affect your loading speed. To ensure things are in the right place, make use of website auditing software.
Customers will lose interest even before engaging if your bot looks shabby, no matter how advanced it is. Lost drive equals a higher bounce rate. Prioritize the user interface (UI) just as much as you prioritize the user experience (UX).
Conclusion
Thanks to rapid advancements in technology, customers want something more personalized and relevant to their needs. And search engines will always respect these needs at all costs.
To boost your SEO campaign, ensure you integrate a chatbot strategy that is more customer-focused. Proactively provide answers to customers' questions and guide them well. You could also hire professional seo services to help you out.