WhatsApp Chatbot: The Complete Guide for 2023
In 2021 WhatsApp is becoming a leader among the messaging channels. Due to the pandemic, WhatsApp sees a 40% increase in usage.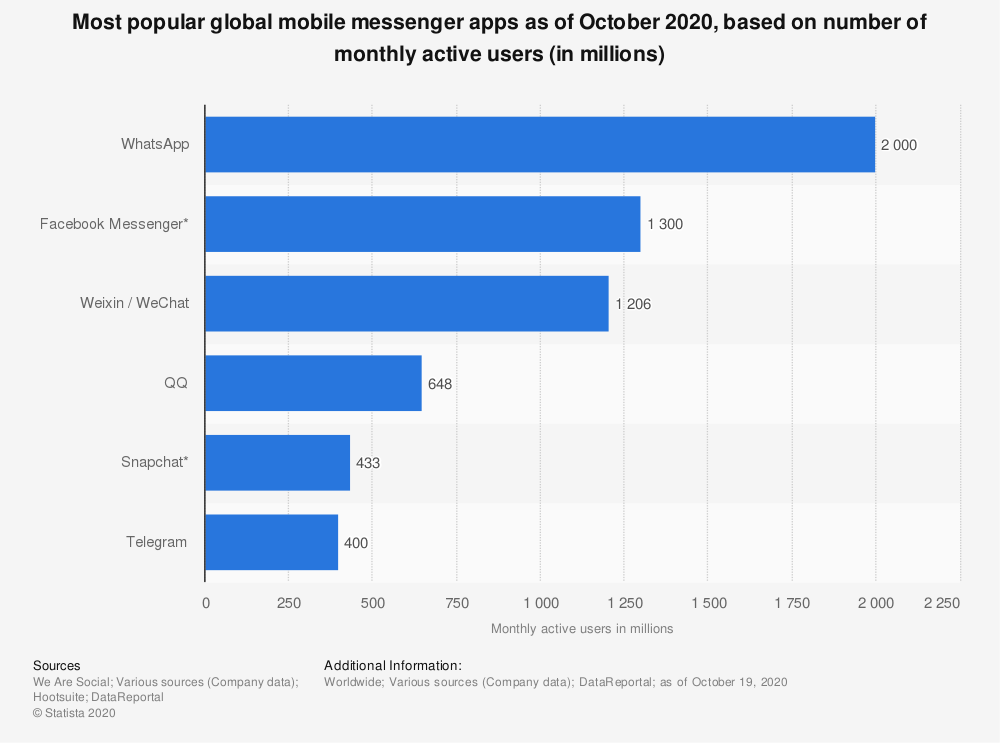 This massive increase in WhatsApp usage over the last couple of years has opened many opportunities for businesses. 
Companies around the world are now discovering the power of the WhatsApp Business app. 
Download a full guide: 
How to leverage

WhatsApp chatbots

for operational efficiency
Subscribe to bi-weekly issues of 👎👍 Bad to Great Chatbot

A 200-word email with insights from people who made great chatbots before
Join 1000+ other business leaders who build successful chatbots. You'll be the first to know when we publish anything new.