A Step-By-Step Guide To Create Chatbot For WhatsApp For Business
Today, most of the interactions happen in social networks and messengers. The business is not an exception. With the rise of the FB chatbots, many people are starting to understand the benefits of using messaging apps to get in touch with different companies.
Most of the customers are expecting from brands instant replies, 24/7 availability and a simple way to reach a business. Now, when WhatsApp has announced the launch of their Business API, brands get the opportunity to connect with tons of new leads and to interact with their current customers in the more faster and efficient way.
WhatsApp helps more than 1.5 billion users connect and communicate with their friends and close ones. This messenger is handy for being secure, fast, as well as a straightforward messenger and now WhatsApp is offering their platform as a new model for businesses to connect with customers all over the world.
"We want to be there for our customers — wherever they are, whether they're on or off the road. We're thrilled to partner with WhatsApp to give drivers in cities around the globe a fast, familiar and reliable way to connect with a member of our team and get their questions answered."

Manik Gupta, VP, Head of Product in Uber
Every day, 55 billion messages are being sent using WhatsApp. Most messages sent with this messenger are text, but 5.5 billion are photos and videos. This makes WhatsApp a perfect tool for companies to reach a huge amount of users in the most natural way – by chatting. Using WhatsApp, brands become more accessible to a larger group of people and can connect customers on a platform that they already use and trust.
Earlier this year, WhatsApp announced the official launch of their platform made for business. This app offers a great tool that enables companies to reach their customers on the usual for the platform. Now businesses can communicate with clients easily by using WhatsApp for Business that helps to automate, sort, and quickly respond to messages. This platform brings a whole range of new and different features that are highly beneficial for most of the companies.
"Since the launch of the WhatsApp Business App people have told us that it is faster and easier to chat with a business instead of calling them or sending an email" reports a statement from WhatsApp
The main business features are:
Business Profile
Quick Replies
Setting Automatic Greeting and Away messages
Label Contacts
Acess Message Statistics
Using WhatsApp for business, a company can create a business profile with useful and relevant information such as their location, email address, company description, website URL, and working hours. When adding a physical address you can link it to Google Maps so when clicking it could be instantly viewed in maps with directions how to get there.
Business accounts help brands to gain user's loyalty by giving the company a familiar "face" and identity that is WhatsApp confirmed. To have a "Verified" badge next to your company name, WhatsApp has to confirm first that this is a verified business account.
Steps to add details about your business:Go to WhatsApp Business app – Open Settings > Business settings > Profile.
Another useful feature is quick replies. With this feature, WhatsApp allows for saving and resending messages to FAQs for quickly answering the most common questions users ask. Using this feature you can not only answer popular questions but create quick replies to send messages such as a thank you message, ordering instruction, information about payments or discounts and many more.
Steps to add quick replies: Go to Settings > Business settings > Quick replies.
Setting up a greeting message
WhatsApp for business enables you to create a greeting message that users will receive when they start a dialog with your company or after 14 days of inactivity. By sending an instant message you welcome and introduce a company to a new potential customer without any delays and waiting time.
Steps to set up a greeting message: Settings > Business settings > Greeting message. From here you can create a new greeting message or edit an existing one.
Away messages are similar to greeting messages. They send a custom message to people who are trying to connect company after your working hours. You can write a custom message or just simply send your working hours. They can be activated automatically at the chosen time.
Steps to set up an away message: Settings > Business settings > Away message > "Activate away message".
You can also edit your away message from here and schedule when you want this message to be sent. You can choose from Always send, Custom schedule or after your work hours.
Businesses can organize their contacts and categorize them with labels for an easy access. This way, you can easily search through your contacts and keep them grouped and organized.
Steps to add a new contact a label: Click the menu button on the client's chat page > choose a label and then save.
Steps to add a new label: Click the menu button on the client's chat page > click " New label" > click save.
WhatsApp for Business lets you access key metrics like how many of your messages were successfully sent, delivered, and read.
Steps to access statistics: Tap the Menu button > Settings > Business Settings > Statistics.
"For medium and large businesses, the WhatsApp Business API powers your communication with customers all over the world, so you can connect with them on WhatsApp in a simple, secure, and reliable way."

WhatsApp
Recently, WhatsApp announced the launch of their new Business API which allows large companies to send non-promotional messages to clients – like reminders about appointments, information about shipping and delivery, or event tickets. All this will be possible at a fixed rate. Also, companies can use it to solve customer service issues through their tool or apps like Zendesk, MessageBird or Twilio. Business can receive messages from clients for free during the first 24-hours. The company will be charged if it fails to respond to the user's message within 24 hours. For business, it is a fast and secure way to reach their clients all over the globe.
For now, companies will be able to communicate with people who have interacted with them first or have shared their phone number with a business. Also, WhatsApp mentioned that users would have the ability to block any business and have full control of their inbox and what messages they allow to receive.
All this combined makes WhatsApp a perfect communication tool for brands. Companies can easily reach their current customers and engage with new leads in a matter of seconds, giving clients undivided and instant attention which they strive for the most. Basically, WhatsApp puts users in charge of their inbox by enabling them to exclude spam and increase the level of trust to branded messages that a person receives.
A WhatsApp spokesperson explained what's going to change with Business API:
"WhatsApp will charge businesses to send messages such as a boarding pass or delivery confirmation. When a customer reaches out to a business with a question such as how do they book their travel or when their order will be delivered, the business will be able to respond for free within 24 hours. If/when the customer responds, that restarts a 24-hour cycle. WhatsApp will charge for messages sent by the business outside of the 24-hour window."
In the beginning, WhatsApp's Business API will be available for just 90 companies. Those include companies like Uber, Booking.com, KLM Airlines, Sales Stock and later it will become accessible to a larger group of customers.
WhatsApp is committed to trust and safety of users personal space and data. It emphasized that all messages that will be sent through API will be end-to-end encrypted. WhatsApp doesn't want to become another platform for advertising and intends to keep user's inbox spam-free. To do so, the company announced a set of requirements and guidelines for businesses to be to send outbound messages to clients.
"Tapping into WhatsApp has had a big impact on our business and customers, with lots of potential yet to be explored. The delivery rate, engagement, and ease of integrations can't be compared to other channels."

Wahyu Saputra
Head of Product, Customer Facing, Sales Stock
To start developing and testing process for WhatsApp in Business, you have to have your business account verified first. The verification process can take a while, and that's means that you can start your development.
For those who don't want just sit and wait for more than a month Twilio has launched API for WhatsApp in early access. Twilio has taken up on this problem and launched its new Sandbox that allows developers to start prototyping with WhatsApp immediately without waiting for number approval. This means that you can use a number suggested by Twilio, choose a password and start building and testing while your business account is being confirmed. You can add people to test and try your product by just sharing with them your password.
"New channels like WhatsApp provide rich experiences for end users interacting with developers and their applications around the world. We're excited to provide the most expansive set of messaging experiences to billions of end users, all via one easy to use API. We can't wait to see what developers build."

Jeff Lawson, CEO of Twilio
Sign up for a Twilio account if you haven't already and navigate to the WhatsApp page in the Twilio console.
Set up your sandbox.
Run through the quickstart to send your first message.
Learn more in the API overview docs.
You can only message users who have joined your sandbox. Messaging other users will fail.
The Sandbox numbers are restricted to 1 message per second
Sandbox numbers are branded as Twilio numbers
You can only use pre-registered templates with the sandbox for outbound messages sent outside a WhatsApp session.
With its new business platform, WhatsApp strives to create meaningful and valuable conversations between a brand and a client. Unlike FB, company aims to keep the user's inbox ad and spam free and has strict rules and guidelines when it comes to sending outbound messages to users. This helps customers to trust and feel safer when a brand reaches them, knowing that this isn't another spammy message.
However, WhatsApp has rolled out a great for marketers and business owners update in the way business can advertise on their messenger. WhatsApp is launching ads feature which will help people discover and engage with your company by clicking on a Facebook ad. When people stumble upon your post in FB, they will be able to use a button that will redirect users to WhatsApp where the conversation with your business will start. The click-to-message buttons can be implemented on your business website or Facebook page to help you communicate with your company.
"When a person taps on an Ad that clicks to WhatsApp, they will be transferred to a pre-filled WhatsApp chat where they can message your business quickly," writes Facebook.
WhatsApp is a platform that connects billions of users every day and is now granting businesses endless possibilities for reaching and engaging with its massive audience. With WhatsApp for business, companies are now able to interact with customers on the platform that they love and already use. By combining it with FB ads, businesses can quickly contact a great number of users with the help of the new WhatsApp API creating a much easier process to transform leads into customers.
Over 80% of small businesses in India and Brazil say WhatsApp helps them both communicate with customers and grow their business today
Plus, messaging apps like WhatsApp have incredible engagement rates: 98 percent of mobile messages are opened and read, with 90 percent of them getting opened within three seconds of being received.
Now, when WhatsApp is open for business, it will quickly become the most powerful and useful tool for business to chat with and reach their customers. Due to the ad-free environment, end-to-end encryption and a whole range of new features, WhatsApp becomes an ultimate platform for communication between brand and client.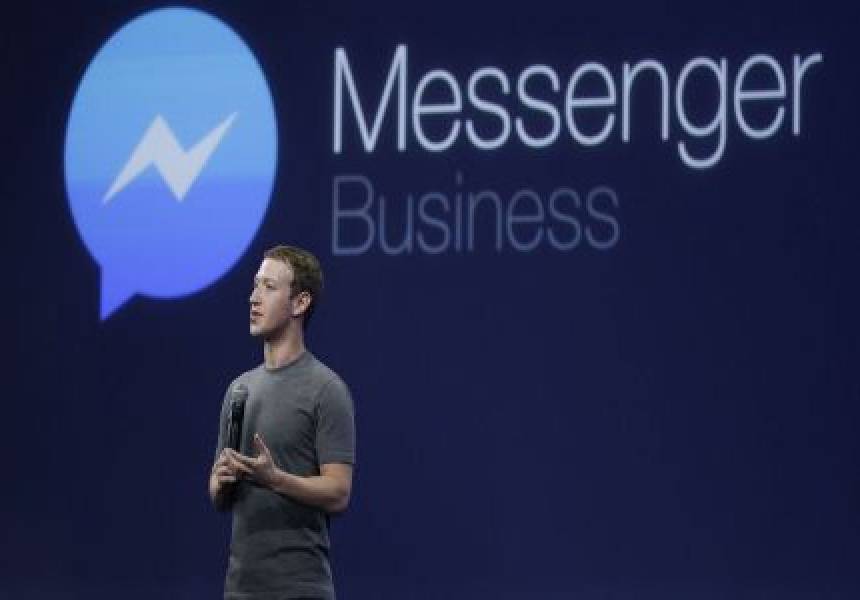 Finally, that happened. Facebook closed the most important downside in its chatbot platform. Now Chatbots can settle for payments right within the messenger without sending users to the external websites. David Marcus(Facebook's head of Messenger) declared these days onstage at TechCrunch Disrupt SF 2016. Sign up to get the latest…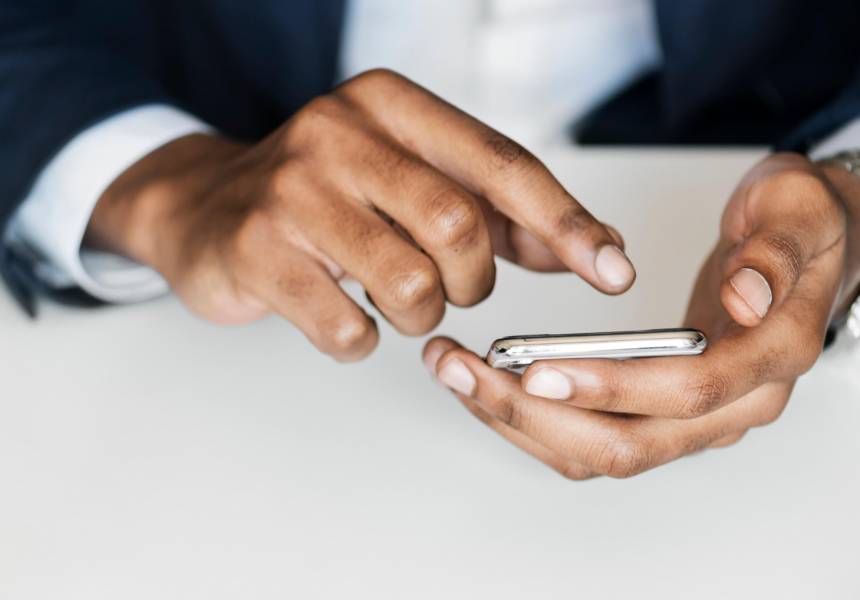 Websites and apps can talk TO a user, but a chatbot can speak WITH a user. That's why the single most important aspect of chatbot development is how the bot interacts with users. Join the growing community of chatbot enthusiasts!Yes, please! First of all, let's talk about what is CUI?…