Ecommerce/Cannabis/Website
• 3 min read
Meet Pluggi
The AI Bartender chatbot that simplifies dispensary eCommerce with relevant product recommendations generated in seconds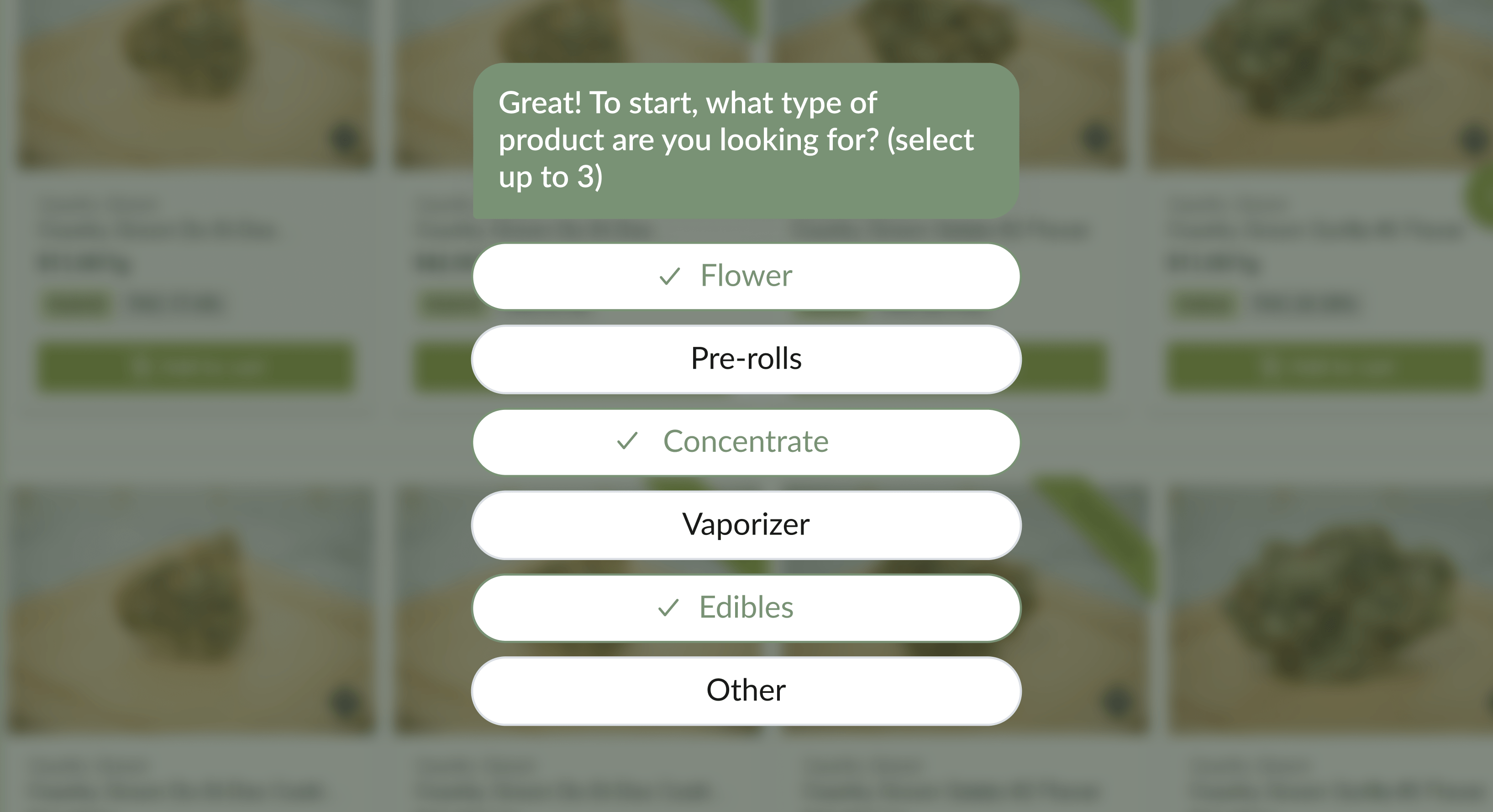 Dispensaries' websites (each chatbot is connected to a different dispensary)
Pre-sale, Reseller scalability, Platform customization
The Californian startup Pluggi was looking for a development team with experience building successful chatbot-based products from scratch. The purpose was to test the idea of creating the AI Budtender & Product Recommendation chatbots for multiple e-stores fast and with a limited budget. Together we launched 20+ chatbots for different dispensaries since March 2022, and we still are adding new customization capabilities. BotsCrew has enabled the client to grow from having no revenue in March 2022 to recording more than $4000 in monthly recurring revenue as of November 2022.
The Challenge
In December 2021, Pluggi needed to rapidly build an eCommerce tool for cannabis dispensaries that was both cost effective for a startup, and also scalable as they grew rapidly since Pluggi had already presold some customers prior to launch.
"BotsCrew was a perfect fit due to their specialty in Chatbots and eCommerce. They (Botscrew's Conversational AI Platform) already had most of the features we needed ready to go, we just needed to adapt it to our particular needs."
The Approach
BotsCrew was responsible for designing and developing an eCommerce product recommendation widget for Cannabis Dispensaries and doing ongoing improvements in a timeline and cost effective manner.
We started with the Discovery phase (tech investigation into required integrations, bot mockups), then built and launched the pilot version for the first actual client in 6 weeks, under a $10k investment.
Key features of the solution:
As the solution is built on the Botscrew Conversational AI Platform, it empowers Pluggi with bot scalability — they can now launch new custom bots on dispensaries' websites in 2 working days.
Botscrew Conversational AI Platform allows the Pluggi team to manage most of the bot content, visuals, and settings without coding skills. BotsCrew still covers the most technical part – integrations and complex customizations.
We created a flexible, growth-based pricing model for scaling.
BotsCrew fully covers the development and support side of the project. Thus, the Pluggi team can focus more on startup strategy and growth: marketing and finding new clients and partners.
A dedicated Account/Success manager that helps with analytics suggests improvement ideas to help achieve better business results and user satisfaction with the bots.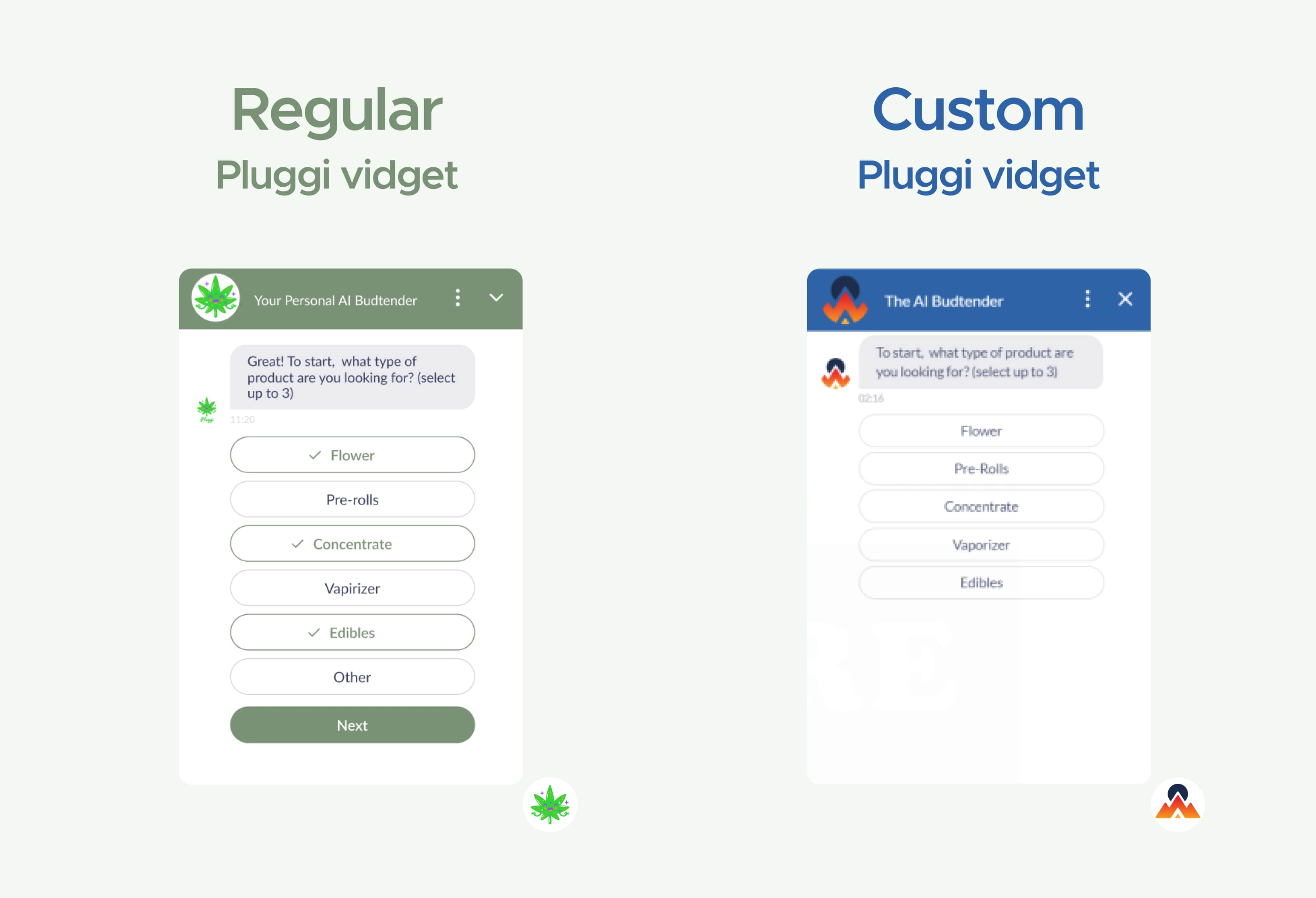 The results (in detail)
5000+ users total on all bots;
Great dispensaries see an average ROI of 12.6x using AI Budtender;
In addition to increasing revenue, chatbots give dispensaries insights into user product preferences;
With our setup, dispensaries can connect their own Google Analytics to the bot to track the bot's performance on their side.
"BotsCrew have provided very high-quality work with flexibility and scalability to support startups. They built out and improved upon Pluggi's core offering which has enabled us to grow from $0 Revenue in March 2022 to $4000+ MRR as of November 2022"