The most flexible Conversational

AI platform
Build advanced AI bots, add custom features, integrate with any tools. The freedom is yours.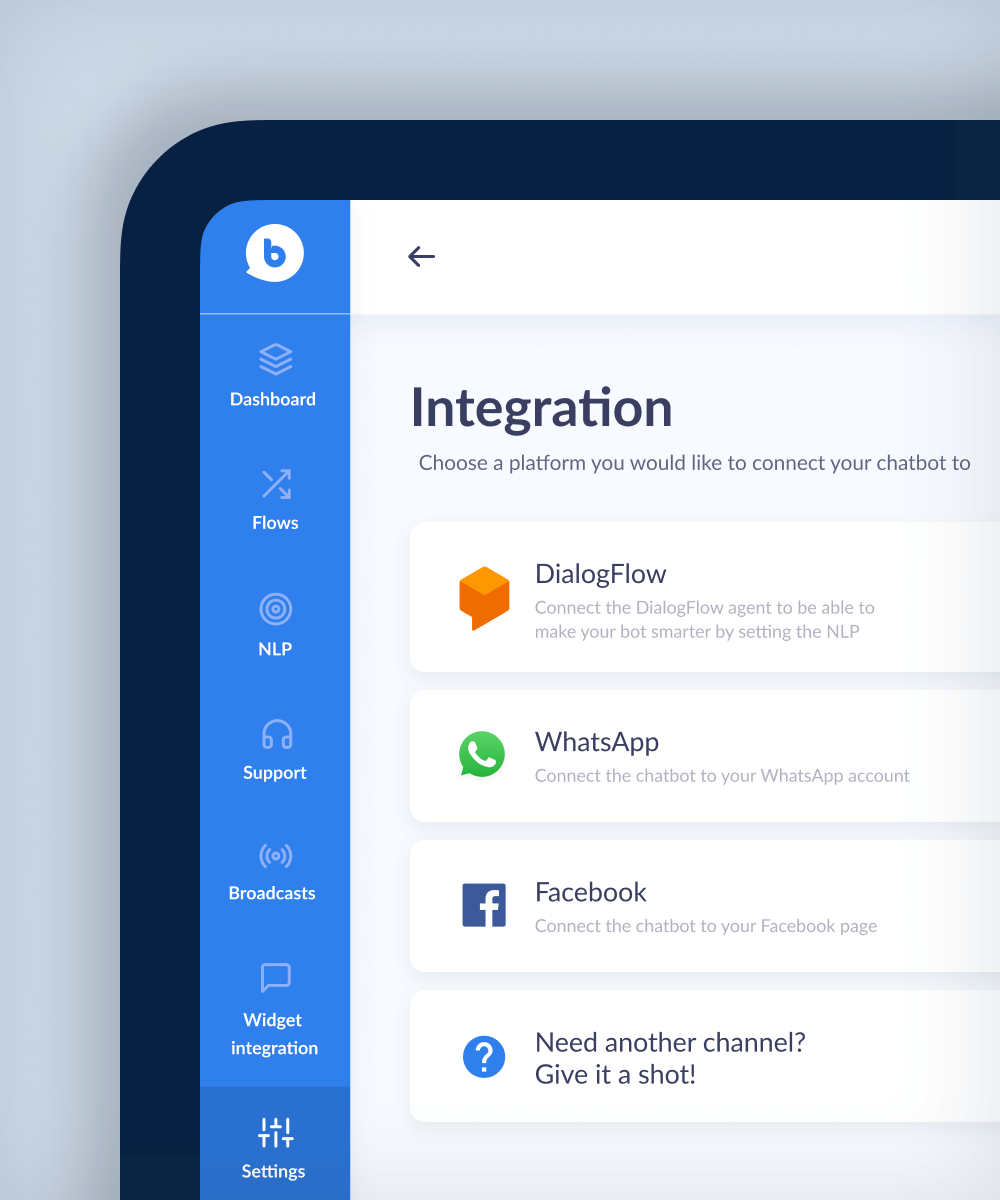 Build one chatbot. Connect to multiple channels.
You can easily connect your bot to Facebook, WhatsApp, SMS, Instagram, website, and more.
One bot for all the channels.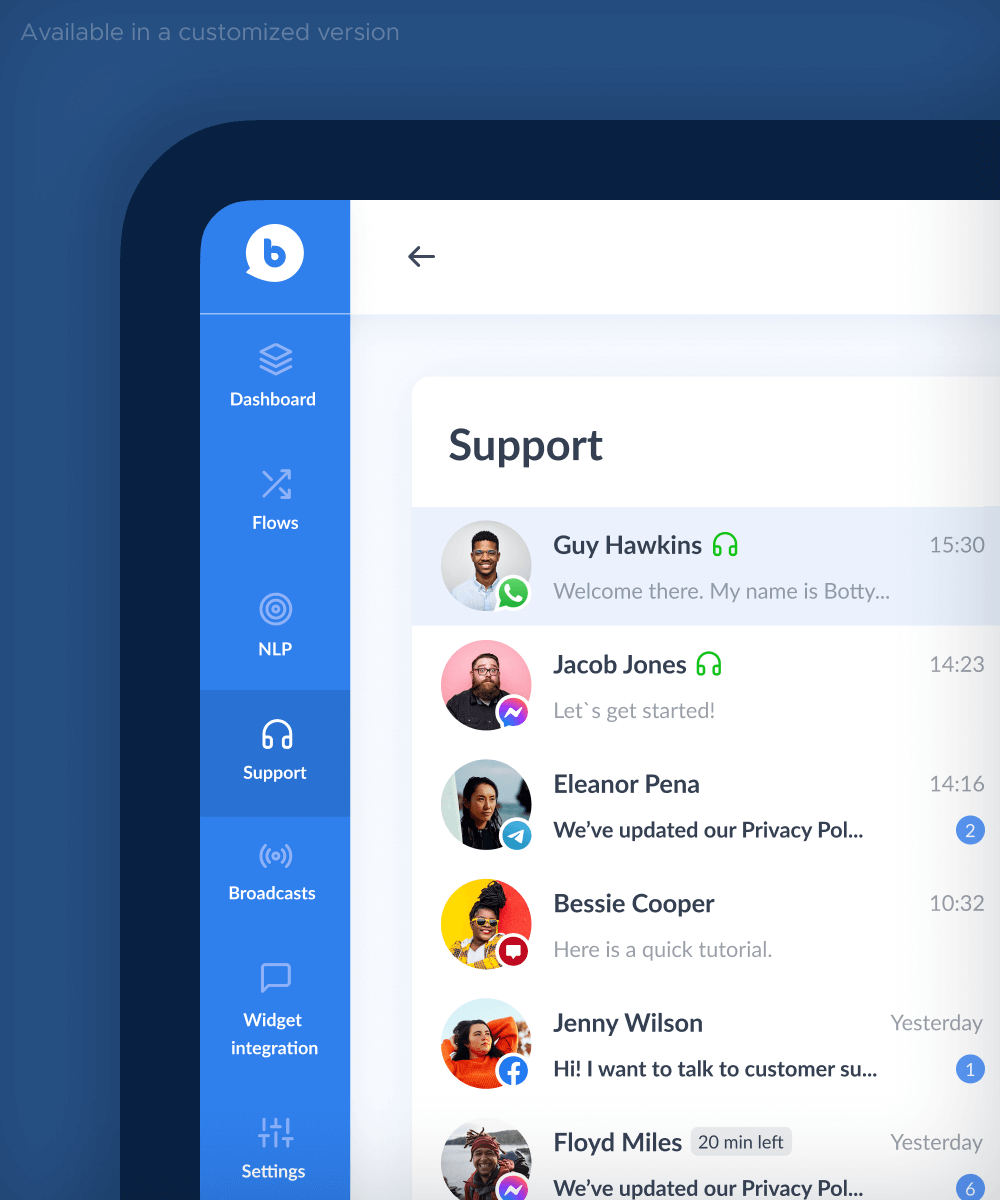 Provide support across channels. Answer from a single inbox.
You can provide customer service across multiple channels, but handle all queries in a single inbox on our platform.
Save the time of your reps.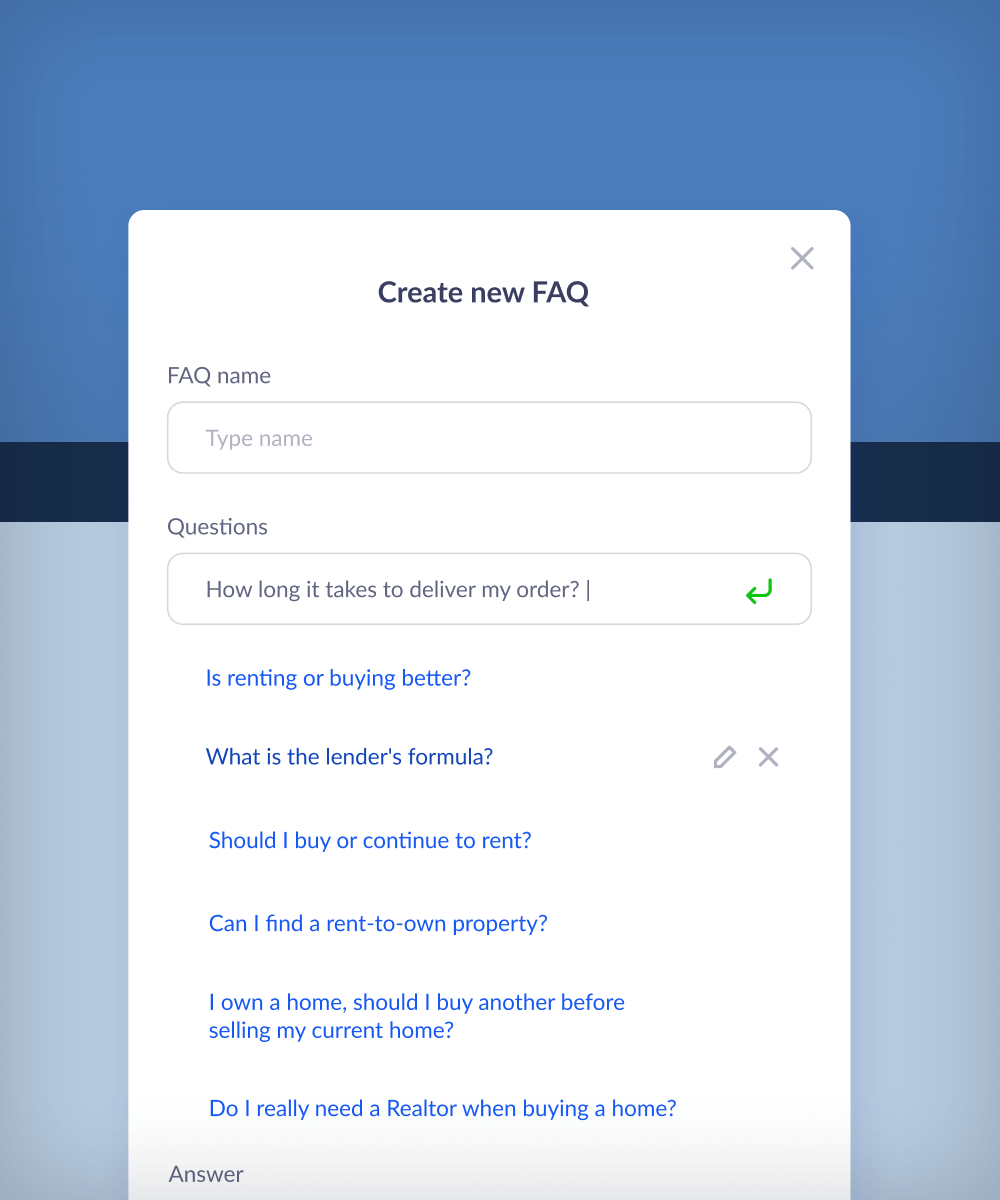 Make your bot smarter.
Learn from each conversation.
You can train your bot with ease and zero technical skills. Our Conversational AI platform has an intuitive interface for this.
No code — no pain.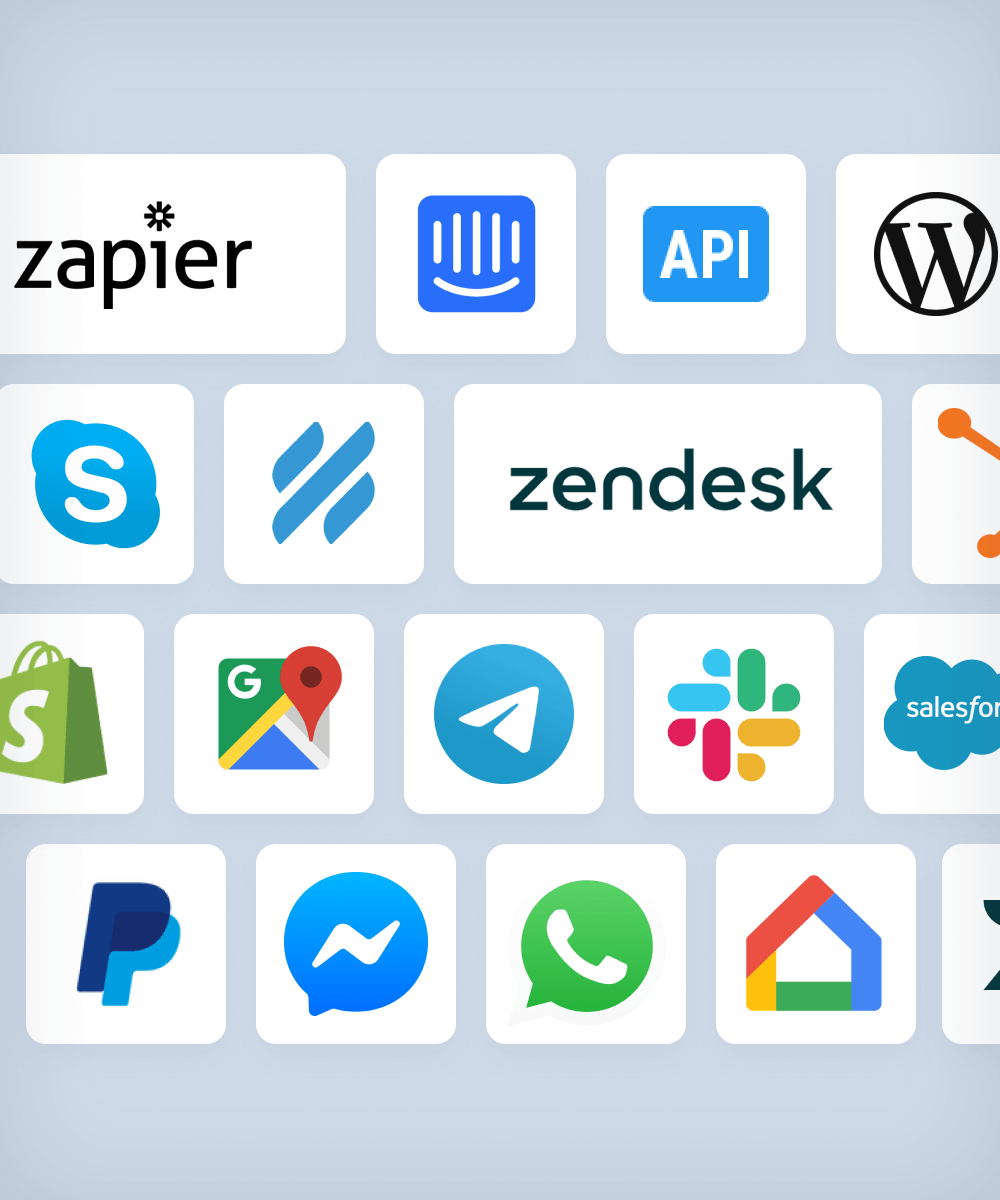 Integrate with your tech stack.
Any software you currently use.
We can connect your bot with any software you use. It can be a custom software or even our competitor.
Integrate with no limits.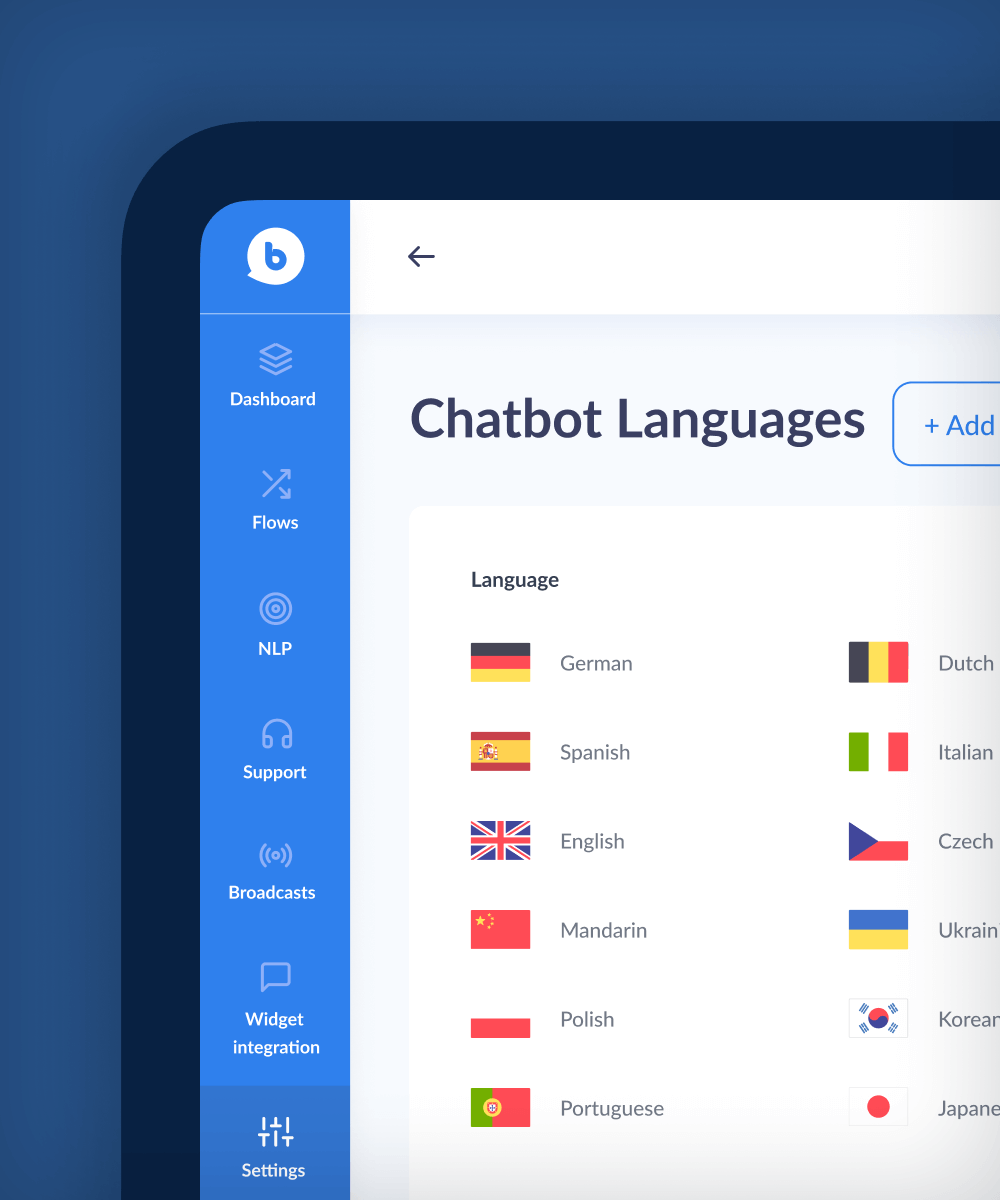 Make your chatbot multilingual.
Speak more than 100 languages.
Our Conversational AI platform supports 100+ languages. Talk to your customers in their language and outsource less multilingual support.
Grow trust and cut costs.
We're much more
than a chatbot builder
Live chat
Developer's support
Personalized analytics
3d-party integrations
Website widget
Running on your servers
High security standards
Customizable solution
What people say about us
"The adjustability of the platform is something that stands out. We've connected all our systems with the chatbot to have a smooth data flow. The team fully guides you through the process and makes sure you succeed."

CEO, LOVAT COMPLIANCE LTD
Have any questions?
Drop us a line and our chatbot expert will contact you within one business day to answer any of your questions, tell you about pricing, show a demo or provide a chatbot consultation.