"Thanks to our chatbot, there are more than 50% less requests to the customer support center."
Client
TecInStore
Branch
Customer Support
Technologies
NLP, Java, Spring Data
Introduction
The RTS Group, established in 1989, is one of Europe's largest after-sales management and most powerful service providers for IT and multi-media equipment. With more than 1,300 employees, the company has established itself at the locations throughout Germany with repairs based on industrial scale, technical support and solutions relating to spare parts management including the associated logistics. And all the signs point to further growth, since Tec InStore has been part of the Media-Saturn Group since October 2015, making Tec InStore Europe's largest electronics retailer. Involved in the RTS Group, Tec Repair GmbH specializes in a round-premium service and fast on-site service for small businesses and business customers.

Challenge
As a big repair center of the phones, Tec InStore has always had a lot of requests from their customers. They were describing problems they were having with their phones, asking customer support center employees a number of typical questions. It took a lot of money and efforts to satisfy every customer and answer on questions. And it was hard to scale.
Solution
This chatbot, developed by us, uses our NLP tools and is able to answer the questions that concern the customers of Tec InStore the most often. For example, how much will it cost to replace the screen on Iphone 7? How much time will it take to upgrade the software on Samsung Galaxy S7? While developing the bot we faced the problem that people often make mistakes in the keywords. This prompted us to accept the challenge of understanding and correcting errors, which we have successfully resolved.
Also, the chatbot is very flexible and open to the extension without any additional interventions of the programmer. We have developed the convenient dashboard that makes it easy to manage the content of the chatbot.
Result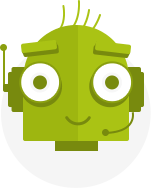 We have created a chatbot for FB messenger that helps Tec InStore customers to get the immediate answer to their questions regarding phone`s repapair. After one month of usage, chatbot had an 80% success rate , more than 1500 people have requested help from the chatbot. Chatbot received more than 10 000 messages from which 1000 were the "Thank You" Messages. Thank you for reading! Read More.