Internal Chatbot For Enterprise
A customized chatbot tool that serves as a bot generator for the internal process.
Client
Unique Digital
Branch
Customer Support
Technologies
NLP, Java, Spring Data
The first Unique company was formed in 1997. The Company has now grown in size and reputation to be a leading supplier of products and services to the Digital Cinema Industry with offices in Dublin, London, Manchester, Bergen and Vilnius.
Their customers include the major Hollywood and independent film studios, certain of the largest Cinema Operators in the world and many of the leading Cinema Advertising Companies.
They now supply products and services to customers in 52 Countries around the world.
Unique company wanted to provide first class software solutions for the Cinema industry to 52 countries around the world. They had highly intelligent and educated co-workers, great service and attention to details and last, but not least, a lot of staff. 
But they understood that when having a huge amount of employees in multiple departments, it soon becomes hard to keep an eye on everyone and to give them useful adviсe. It takes time, it takes effort and eventually, it takes money. It would be an advantage to implement a type of manual for all the workers to be able to find their solutions instead of turning to their superiors.
Unique wanted to create a manual that had the possibility to quickly find necessary information instead of sitting for hours looking through the pages of a huge book. That criteria would be satisfied if the manual would be digital. And it'll be better to make the lookup process more human-like, literally as by just asking.
So, the solution for that was a chatbot.
BotsCrew had an idea to develop not only a chatbot but a platform where users could create their own chatbots and edit them so that information would always stay up to date.
BotsCrew's UX designers created a smooth design that is naturally understandable for its users. As well, we tried to keep the bot's flow simple and seamless. BotsCrew created a bot's flow that looks the following way: you simply proceed by choosing the correct button which represents your issue and eventually that sequence will lead you to the answer.
When developing the chatbot constructor BotsCrew tried to keep it intuitive and very easy to use: you just use options "add message" or "add button" to create sequences in the question-answer network.
BotsCrew has taken into account that some issues might be really specific or complex, so our chatbot development team made a platform that allows creating bots with sequences up to 500 elements deep. We developed this platform so that any possible scenario could be placed in it.
Another important part of the chatbot development process was the testing and training stage. Our Q&A department tried to find and immediately fix any bugs that appeared so the final product was flawless. BotsCrew's quality assurance team analyzed and conducted various tests on the chatbot to be sure that it is working sleek and steady.
At the end of a day, Unique Digital's bot is a rescuer, who raises the team's effectiveness and saves a lot of time, money and efforts and releases supervisors to handle more important tasks.
As a result of our collaboration with Unique Digital, BotsCrew has created a full solution regarding handling any questions that company employees might stumble across.
BotsCrew created a customized chatbot tool that serves as a bot generator for the internal process. The product eliminates the need to send external requests over traditional chatbot platforms.
The bot serves as a database, into which managers' knowledge was transferred via a chatbot construction platform. It provides instant directions that concern specific issues workers will come across.
Implementation of our bot into Unique Digital's workflow instantly increased effectiveness and productivity.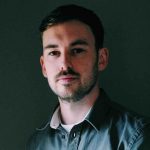 "I had a clear idea for what I wanted to achieve and their expertise guided me through the development process."
Nick Johnson
Director of Client Operations