Annabot, a chatbot that fights loneliness
Keep your mom and dad engaged during and post-pandemic.
Client: Anna, Canada

Technology:  BotsCrew Bot Framework, Java, Spring Data

Industry:  Charity, Social project
Platform: iOS/Android, BotsCrew Enterprise Platform
Introduction
Loneliness is the largest social problem we are facing today.
Lack of close relationships, isolation, living alone, and poor social connections are as bad for your health as smoking 15 cigarettes a day. However, the most vulnerable group is older people.
Challenge
The number of people over-50s experiencing loneliness is set to reach two million by 2025-2026. This compares to around 1.4 million in 2016-2017 – a 49% increase in 10 years. To be more specific, many older people go at least five or six days a week without seeing or speaking to anyone at all.
And it is not the pandemic reality; this situation was exciting before. Now it has just become worse.
Solution
Anna is a Canadian tech-startup that contributes to the worldwide campaign against loneliness.
Together, we created a chatbot that will break down the barriers to building great relationships. If a person is away from parents, they can still take care of them using Annabot. The chatbot connects older people to a friendly volunteer, so they can exchange stories, laugh, socialize and stay happy. Also, Anna bot can provide seniors with events information and get them more socially involved in their communities.
Development
We started our chatbot journey with the Discovery phase. It is the first step in a project where we deep dive into the functionality, analyze the requirements, and layout the project plans that we'll follow to completion. This helps us fully define the short and long-term goals, how the development will progress, identify key deliverables, and define the roadmap to success.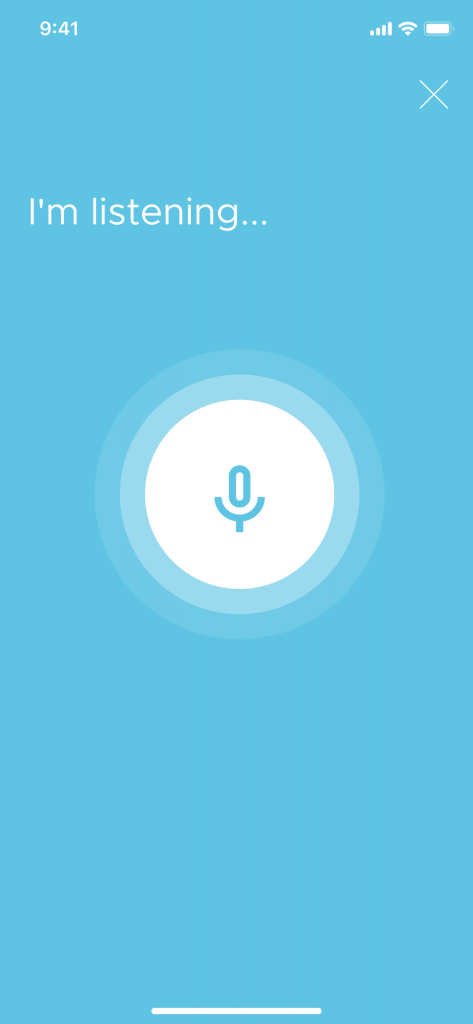 In this specific case, we combined the Discovery phase with POC (the Proof of concept) and worked on the project for 2 months.
Thus the key results were:
creating a conversational design of Annabot; 

gathering data for our UI/UX design;

collecting and analyzing feedback
From the development part – a functional solution we can deploy in an iOS/Android device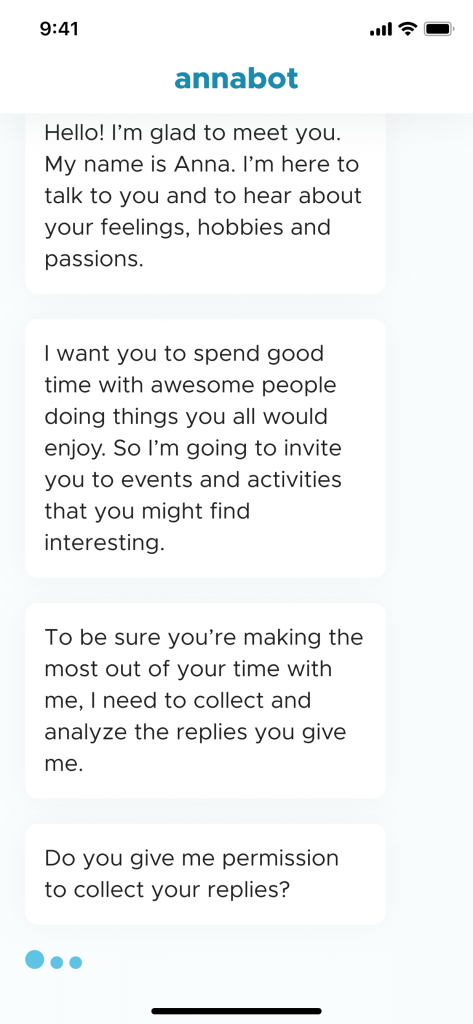 Also, we wanted to make this solution easy in the user's hands, so they can understand the chatbot idea and provide feedback.
After the Discovery phase, we planned our first steps in development, which included functionalities both for the user side and the volunteer's side (support representatives).
From the user side, we were making a chatbot in an app. Thus we came across all the standard app development processes, including creating an app design that is comfortable for older people, like big buttons. Then we submitted it to the App store.
From the volunteer's side, we used our Platform to ease the process of responding to the users. Also, the main functionality of the chatbot was transcribing voice messages they would receive from users, so we integrated the app with the Google Automatic speech recognition – text to speech/speech to text.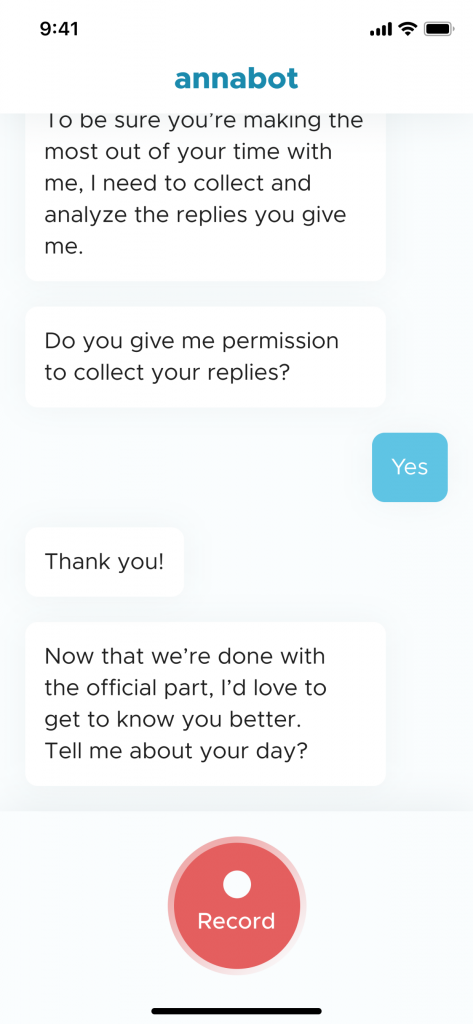 To achieve the best results and be sure we are on the same page with our client, we worked using sprints. Each sprint had a duration of two weeks, and at the end of each sprint, we presented results to our clients. Our communication with a client was fantastic. He was very responsive, so everything was considered and implemented quickly.  The team included two developers, one conversational designer, and a designer who created the app design.
Results
So, how does Annabot work?
It's effortless. You download the app, then a chatbot tells about its functionality, how it will use your information, and asks for your permission. After accepting it, you can ask your questions. 
However, a chatbot doesn't answer the message right away. Firstly, it transcribes your words. Then transfers the text message to the Platform and leaves a notification for a volunteer that someone wants to talk. A volunteer answers, and then a chatbot transfers back a transcribed voice message to the user.
We currently realized the first version of Annabot, and we are waiting for users to try it while developing the Spanish version of the chatbot.